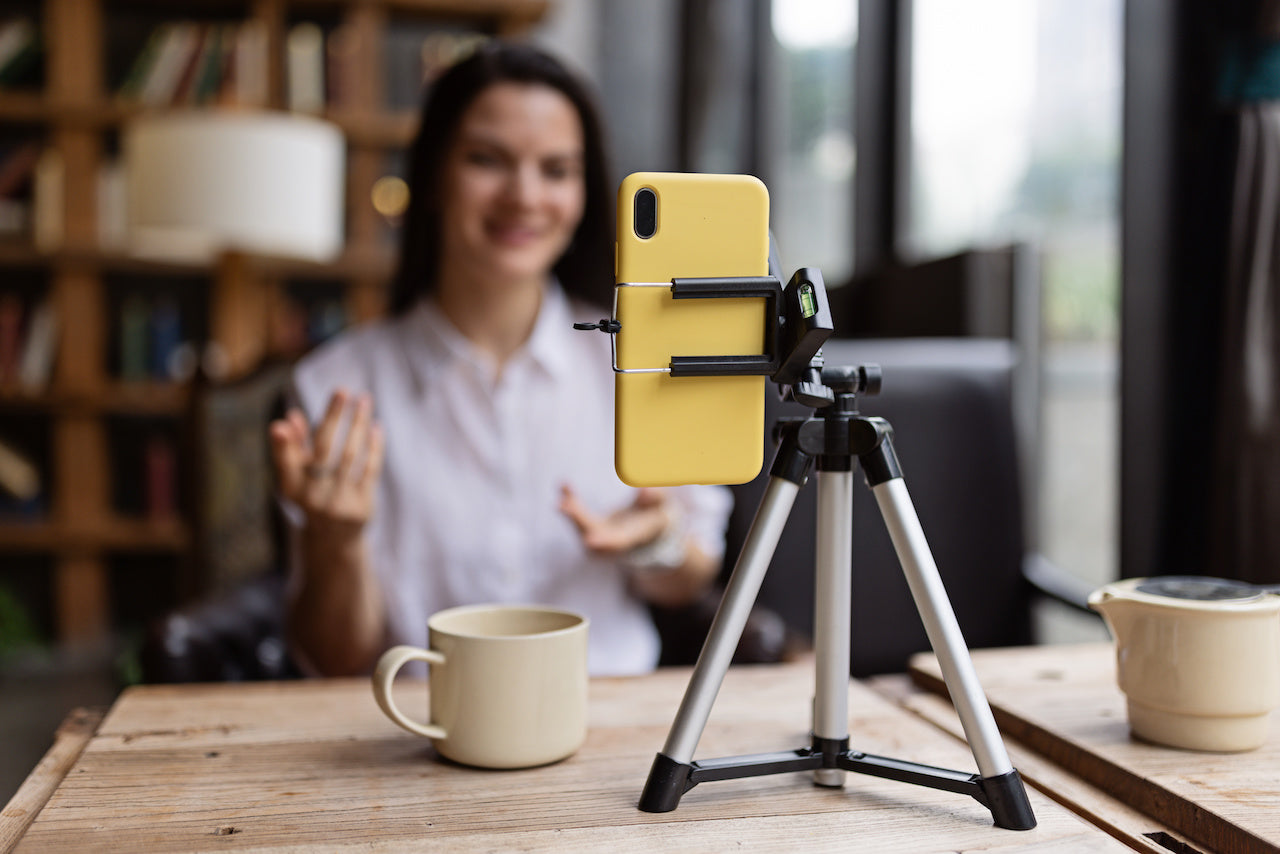 Different Ways to Add Captions for Videos on Instagram
Table of Contents
With over a billion monthly average users, Instagram is one of the most popular social media platforms today. As the platform continues to evolve, there has been a shift from being a simple image sharing site to a video-focused platform for brands and content creators alike. With dedicated video features like Instagram Reels, the ability to add captions to Instagram videos has become essential.
Not all video captioning methods are created equally. We're exploring different ways to add captions to videos on Instagram and why content creators are turning to apps like MixCaptions to streamline the editing process.
Why Add Captions to Instagram Videos?
Creating videos for Instagram is vital to stand out and increase viewership. Video posts statistically get more engagement than static image posts and features like Instagram Reels and Stories expand reach exponentially. In fact, a recent poll indicated 70% of adult Gen Z respondents (ages 18 to 25) and 53% of millennial respondents (up to age 41) said they watch content with text most of the time. 
Other reasons creators should add captions for videos on Instagram include:
Increased searchability over traditional post captions and hashtags

Inclusivity for a range of diverse viewers, including the deaf/hard of hearing

Longer average video watch time

Engaging viewers watching video without sound

Making it easier for non-native English speakers to watch
Statistics have shown that 40% of viewers watch Instagram Stories without sound on. Considering the expanded reach of Reels to show more people your content than Stories alone, the number of viewers that benefit from adding captions to Instagram video is staggering.
Adding Captions for Videos on Instagram
Creators are constantly searching for the best ways to reach their viewers. Without captions, you risk losing out on an entire audience of people for your media and getting lost in the sea of noise across social media platforms. Not only do captions ensure the creators' message is accurately delivered, but it can improve discoverability as the right thumbnail image with the right message can improve click through with users browsing through the Discovery tab.
There's more than one way to add captions to videos on Instagram, but they're not all equally effective, efficient, or reliable. Three different ways to add captions for videos on Instagram are:
Using the caption sticker for Reels and Stories

Turning on auto-captioning for every video post

Adding captions to videos using apps like MixCaptions
Using the Instagram Caption Sticker for Reels and Stories
One of the newest additions to the Instagram creator toolkit is the caption sticker. This option to add captions for videos on Instagram is limited to Reels and Stories at this time, using auto-captioning technology to convert your audio into on-screen text. As you can expect, there are loads of issues that accompany the caption sticker since auto-captions are rarely 100% accurate.
Not only is using the caption sticker to add captions to Instagram videos a gamble, it could be detrimental to searchability, brand authority, and overall accessibility because of its shortcomings. You don't want your videos to become the next meme, do you? We didn't think so.
Another thing to consider as this feature continues to roll out, many creators have reported the caption sticker suddenly disappearing from their editing options or being broken. The unreliability of the caption sticker is another example of how native app editing tools are limited.
Turning On Auto-Captioning for Every Video Post
Using the caption sticker on Instagram Reels and Stories is what toggling the auto-caption button is to regular video posts. Instead of a "caption sticker," regular feed video posts require creators to manually search through options in the posting screens of the app to find the toggle switch for auto-captioning.
On top of being buried under "advanced settings," creators and editors will encounter many of the same issues using auto-captions for posts that you do with the caption sticker. While the setting doesn't have a tendency to disappear like the caption sticker feature, inaccurate captions have the potential to negatively impact searchability, deliver the wrong message to the viewer with as little as one incorrect word, and lower the overall quality of your media as experienced by the viewer.
Additionally, the ability of viewers to turn off auto-captioning defeated the purpose of creators' captioning efforts. Open captions burned into the video ensure the proper message is delivered any time your content is viewed. 
Using Captions Apps for Instagram Videos
The easiest, and best, way to add captions to videos on Instagram is with a captions app. Where TV and film tend to have professionals handling captions to ensure accuracy, social platforms like Instagram have limited, often inaccurate, auto-generated ones. A video caption app like MixCaptions gives content creators more control with the ability to add, edit, and style open captions for Instagram videos exactly how you want.
Having captions burned into your videos ensures that someone viewing your video can also see the captions, no matter if the social platform is having trouble adding them for you or displaying captions for deaf/hard of hearing viewers.
Using a professional app to add captions for videos on Instagram also cuts out the middleman. Hiring editing services adds to the turnaround time and budget for video editing, whereas captions apps let you add captions to videos quickly and easily without the risk of not getting the final results you want.
A captions app for Instagram videos lets you:
Import SRT files with the app to streamline caption writing

Add auto-captioning for a streamlined editing process

Easily edit video captions after they're transcribed for 100% accuracy

Display captions anywhere on your videos

Customize fonts, resize, change colors, add shadow, and text backgrounds

Support 4K video quality (import and export)

Save projects in app, work on multiple projects simultaneously
Using the best app to add captions for videos on Instagram will also let you export video formatted to fit Instagram Reels, Stories, and posts perfectly. There's no need to have your Instagram videos look boring and common when you have so many resources right at your fingertips with a captions app.
While there are different ways to add captions to videos on Instagram, there's no competition between native platform editing tools vs a video caption app like MixCaptions (available on Macbook, iOS, and Android devices). Create videos that tell stories and engage viewers in exciting, unique ways, and see the difference it makes for yourself!