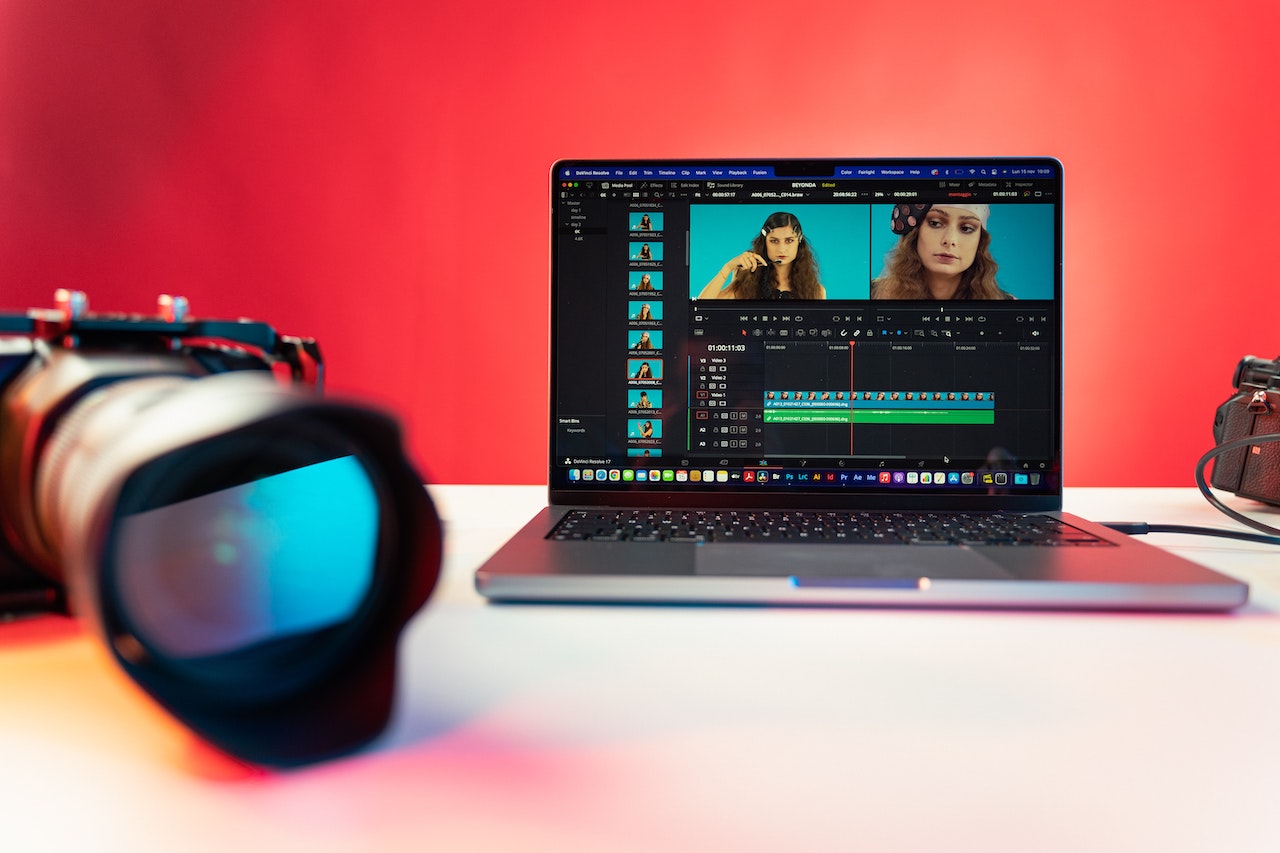 AI Video Editor: Transforming Your Videos Like Never Before
Table of Contents
In recent years, Artificial Intelligence (AI) has revolutionized the way we interact with technology. From chatbots to virtual assistants, AI has made our lives more convenient and efficient. One area that has greatly benefited from AI is video editing.
Traditionally, video editing required a lot of time and skill. However, with AI video editors, the process has become much easier and more accessible for a wide range of users, including small business owners, social media influencers, video bloggers, students, amateur videographers and professional videographers.  
Why use an AI video editor?  
Why should you use an AI video editor?  Below, we've listed some of the benefits:
Speed and Efficiency: AI video editors use algorithms to analyze footage and suggest edits, which can significantly speed up the editing process. This means that you can create high-quality videos in a fraction of the time it would take with traditional editing software.
Accessibility: AI video editors are designed to be user-friendly, meaning that you don't need to be a professional video editor to use them. Many AI video editors come with pre-built templates and intuitive interfaces that make it easy for anyone to create professional-looking videos.
Customization: AI video editors can also offer a high degree of customization. Many software options allow users to control the editing process and make changes as needed. This can help you create videos that are unique and tailored to your specific needs.
Improved Quality: AI video editors can improve the overall quality of your videos. They can analyze footage and make corrections for color, lighting, and other factors that can affect the final product.
Cost-Effective: Many AI video editors are available for free or at a low cost, making them a cost-effective option for businesses and individuals alike.
The 10 Best AI Video Editing Software
If you're looking for the best AI video editing software, we've compiled a list of some top options to consider:
Adobe Premiere Pro offers AI-powered features including Auto Reframe to adjust aspect ratios for different platforms, Scene Edit Detection to identify cuts, and tools for audio editing, color correction, and motion graphics
Final Cut Pro X is a video editing software for Mac users that features AI-powered tools for color grading, audio editing, and more. It also offers a user-friendly interface and a wide range of pre-built templates.
Corel VideoStudio Ultimate includes AI-powered features such as Smart Pan & Zoom for automatically zooming and panning on photos and videos, and SmartTrim for detecting and removing unwanted footage. Additionally, the program offers advanced color grading, motion tracking, and 360-degree video editing tools. 
Magisto uses AI to enhance raw footage, add music, captions, and effects to create professional-looking videos. It's an easy-to-use platform that saves time and effort while delivering high-quality results.
PicPlayPost AI video editor app automates the editing process by analyzing footage and builds projects in seconds via automated templates.  Add AI powered effects, voice over and apply audio ducking which automatically lowers background music when someone is speaking.
Lumen5 helps users turn blog posts, articles, and other written content into engaging videos. It automatically optimizes footage, adds music and effects, and generates captions and animations.
Adobe Premiere Rush is a simplified version of Adobe Premiere Pro CC that is perfect for beginners. AI video editing features include auto-reframe, which intelligently crops and pans videos for different aspect ratios. It also offers color grading and motion graphics templates.
InVideo is an online video editing platform that uses AI technology to automate various editing tasks. It comes with various features such as templates, stock video footage, AI voiceover capabilities, text to speech, animation and intelligent video trimming.
Animoto is an AI-powered video editing platform for creators, students and educators. It uses AI technology to analyze and select the best clips, add music and transitions and customize the video with text and branding.
Filmora AI video editing features include auto-reframe for social media, color matching, motion tracking, audio ducking, and portrait AI. These tools use artificial intelligence to simplify video editing, save time, and enhance the visual appeal of the final product
As we have seen, AI video editing software can offer a wide range of benefits to its users, from speeding up the editing process to improving the quality of the final product. Whether you're a professional videographer or simply looking to edit videos for personal use, there is an AI video editor out there that can meet your needs.
So if you're ready to take your video editing to the next level, consider trying out one of the AI video editors listed above. With the help of artificial intelligence, you'll be amazed at how quickly and easily you can create stunning videos that will capture the attention of your audience.