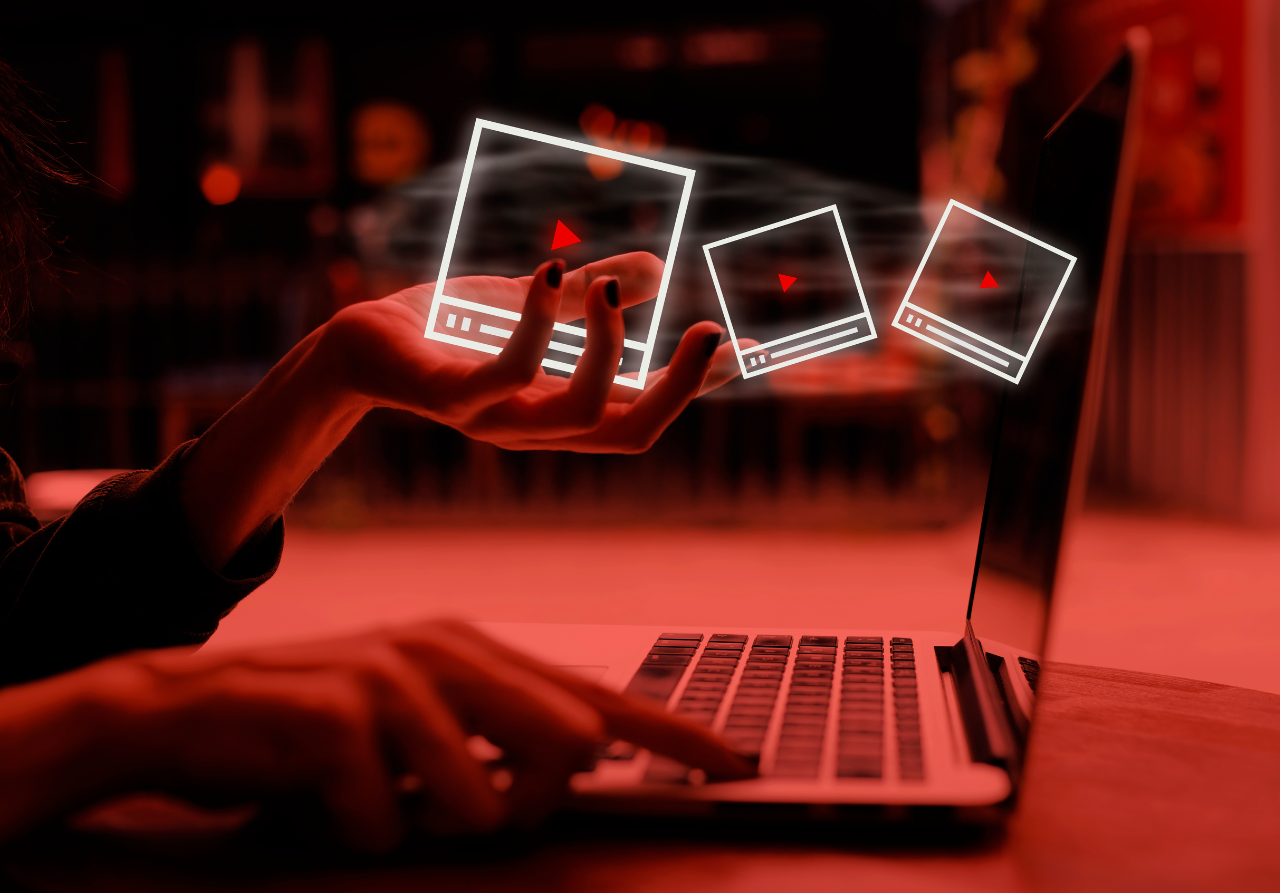 Choosing the Best Text to Speech App
Table of Contents
Content creators, business owners, influencers, and editors around the world are looking to tell stories in the best way possible. You have to connect with viewers quickly to keep them from scrolling right past your video and on to other content. This means they also have to continue finding new and innovative ways to make content stand out.
One of the best ways to do this is with text to speech software (commonly written as "text-to-speech" or simply TTS). TTS technology has evolved from simplistic, robotic voices to using AI voice generators to make video narration and storytelling easier than ever. How do you go about choosing the best text to speech app for your needs, though? Read on, and learn how TTS tech can take your videos to the next level and what features to look for in the best voice over app.
Why Use a Text to Speech App?
AI voice generator capabilities found in the best text to speech apps available move way beyond the robotic-sounding vocal synthesizers of decades past. These advancements are helping creators narrate videos, engage in compelling storytelling techniques, and get extra creative when producing content across all social media platforms.
The best voice over apps blow native social media platform editing tools out of the water. Their TTS tools are relatively limited, offering few (if any) variations to help your videos stand out in the noise. Using an AI text to speech app like MixVoice, however, gives you control over a wide variety of features that streamline the editing process.
Beyond just adding unique voices to your narration, a TTS app also makes your videos more accessible to everyone. With over 2.2 billion people worldwide living with some form of vision impairment, adding voiceover to video increases your content reach and embraces inclusivity for all viewers.
Features of the Best Text to Speech App
Choosing the best text to speech app for your needs means you're no doubt taking a hard look at what features it offers. If you were looking to settle for the basics, you'd have stuck to the limited native social media platform editing tools. Instead, using AI text to speech software gives you customizable tools to bring your videos to life.
On top of the social and accessibility factors, finding the best text to speech app to add voiceover to videos can be more fun! More features mean more opportunities to let your creativity run wild. Some features and options to consider when choosing the best text to speech app for your video content include:
Text to speech voice options

TTS app language choices

AI voice generator accents

Audio ducking

Branding options during editing process

Video import and export capabilities
Text to speech Voice Options
The most obvious feature you're looking for when choosing the best text to speech app for video editing is what voice you can add. Native social media platform editing tools (if they even have TTS options) are typically restricted to very limited choices when it comes to adding voiceover to videos. TikTok, for example, has few options to choose from and is known for being a little difficult to work with.
Finding the best voice over app for your videos means having a wide selection of AI voice options to choose from. In fact, MixVoice offers over 85 lifelike text to speech voices! Select from male or female voices and bring your videos to life with personality and style.
TTS App Language Choices
Choosing the best text to speech app also means having more than one language available. Content creators are always looking for ways to connect with a wider audience, making TTS language options a critical ranking factor for the best voice over app. Not only does having multiple language options available give you the range to create versions of your video for connecting with different audiences, but it also serves to help creators who may have a language barrier themselves.
For example, if English isn't your native language but you're living in a predominantly English-speaking country, the best text to speech app should offer many languages to choose from so you can narrate your videos with confidence and ease. The same can be said for content creators looking to add voiceovers to videos so they can reach people in any language they may not speak (or feel comfortable speaking on video). With the MixVoice app, creators can choose from 22 different languages including English, French, Spanish, Arabic, Hindi, Thai, and more.
AI Voice Generator Accents
Alongside choosing a language for adding voiceover to video, the best text to speech app gives creators access to AI voice generator accents, as well. These accents allow you to connect with specific audiences as they hear a familiar accent. Accents can also be a great tool in developing educational videos like teaching a different language to non-native speakers. Plus they can be used to be creative and add flair to your videos wherever you are!
The best voice over app supports popular AI text to speech accents like British, Australian, Chinese, Spanish, French, and Indian.
Audio Ducking
Adding voiceover to video is great, but it's not helpful if your audience can't hear you because of background music or other noises. When you're choosing the best text to speech app, pay attention to audio ducking capabilities. Audio ducking automatically lowers video volume (i.e. music) when voiceover is on. This makes editing videos to add voiceovers faster and easier, saving you the headache of adjusting audio levels manually.
Branding Options During the Editing Process
Even though it may not be the first feature that comes to mind when you're thinking about the best voice over app for you, having a TTS app that supports branding makes editing your videos even easier. The option to import a logo so videos are branded when they are remixed or reposted saves you time during the editing process and protects your content from being used by others.
Video Import and Export Capabilities
Adding voiceover to video is only useful if the finished product is high quality. Factors for choosing the best text to speech app go beyond AI voice generator options to include video import and export capabilities. The MixVoice app allows you to import and export videos in high definition 4K resolution. Furthermore, you can export video in the most common 9:16, 16:9, 4:5 or 1:1 ratios. This lets you edit videos and export finished products ready to be posted to any site or social media platform without running into issues.
Choosing the best text to speech app makes creating and editing content simple and more streamlined. The right app can improve accessibility, help you reach a wider audience, and add voice to videos with confidence. 
If you're looking for the best voice over app, MixVoice checks all the boxes and more! The entire process is as simple as typing in your script, choosing how you want it to sound, and where in your video you want it to play. 
Download MixVoice Today!