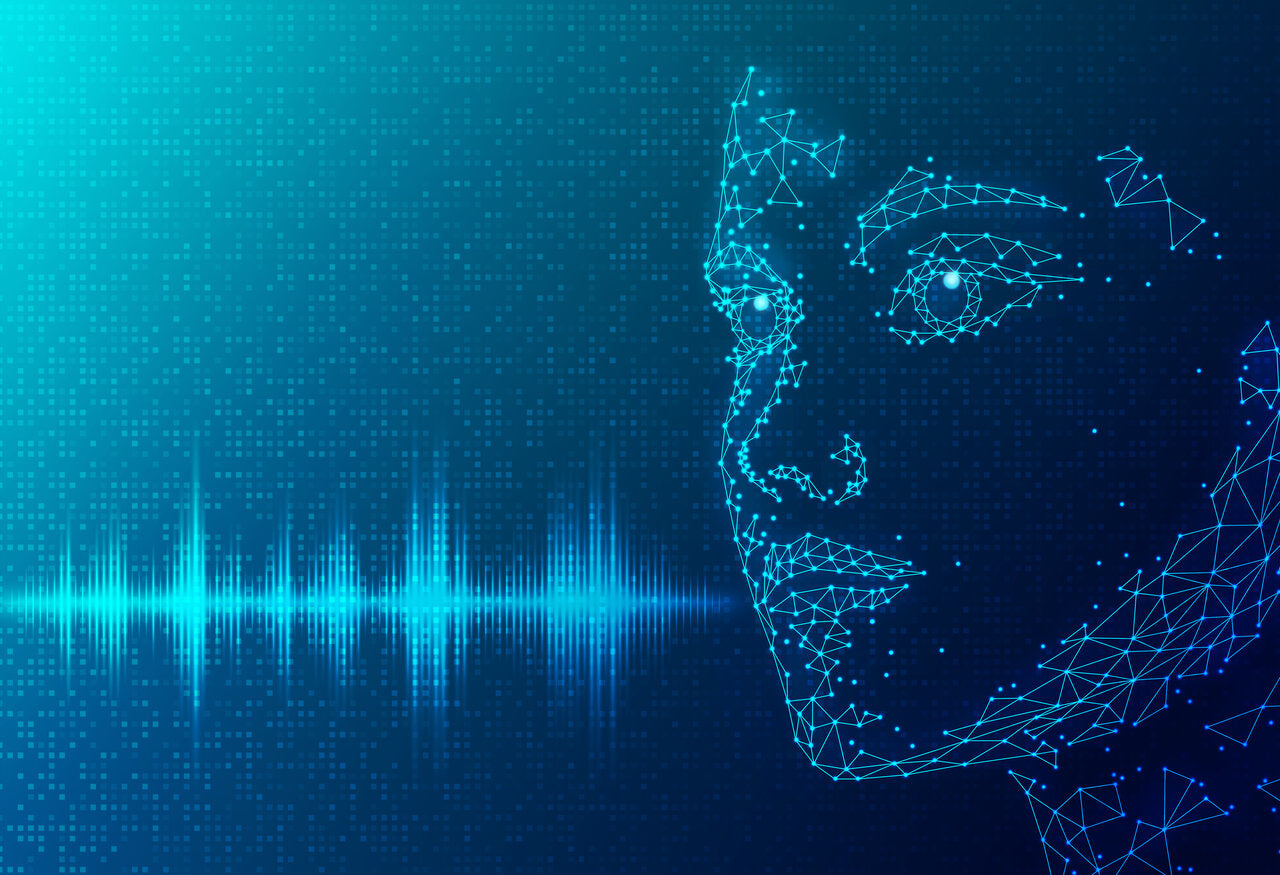 Text to Speech Technology: What It Is and How It Works
Table of Contents
Content creators are constantly looking for the best ways to create and edit videos. What happens when you mess up that take because the wrong word slipped up or you forgot what you wanted to say? Instead of having to start a whole new take from scratch, today's content creators are turning to text-to-speech technology (which you may recognize without the dashes as "text to speech technology").
What is text-to-speech technology and how does it work? We're taking a look at this tool you need to have in your content creation and editing tool belt to make your videos better for every platform.
What Is Text-To-Speech Technology?
First up, what is text-to-speech technology? Text-to-speech, commonly shortened to TTS, is a type of assistive technology that converts digital text into speech. Dating back hundreds of years, people have been trying to create synthetic human voices effectively. The very first computer-based text-to-speech synthesizer technology was developed in the late 1950s, with the first English TTS program created in 1968.
Today, you can find TTS technology being used in all kinds of ways. Almost every kind of personal electronic device is capable of TTS whether it's a cell phone, tablet, or computer. This kind of technology helps videos reach a larger audience and improves overall accessibility.
Who Uses Text-To-Speech Technology?
Text-to-speech technology is used in all kinds of ways! As TTS programs continue to evolve and get better, their uses have expanded from being mostly focused on accessibility for the visually impaired to popularity for education and even entertainment. Content creators have recognized the possibilities for simplifying the post video editing process with TTS apps that make telling stories with your videos a breeze.
For example, nailing your audio in a single take can be difficult for content creators, voice artists, or other people narrating videos. Instead of having to do it over and over again until you've gotten it just right, text-to-speech technology lets you convert a script into speech that you can add during the editing process. This cuts down on the time it takes to create and edit your videos, saving money and frustration.
There's more to the benefits of TTS technology than just saving time, however. Content creators can also use it to add voice to videos even if they're shy about narrating themselves, have speech impediments that may make narrating difficult, or need the ability to jump language barriers. The best TTS apps offer lifelike AI voices in various languages, making video creation and editing easy for anyone to do.
Beyond making narration easy, content creators are also using TTS technology to add voices for those without them. Love funny animal videos and want to add voice to them? TTS tech makes that simple!
Why Use TTS Apps
Now that you've got a better understanding of what text-to-speech technology is and who is using it, what about the creative reasons why you'd use it? The benefits of TTS apps like MixVoice is that the process is immediate. Creators don't have to wait for another online service to edit and provide the finished product (which can also go back and forth with multiple rounds of edit requests). With TTS apps, the creator has full control over making edits as they see fit. These apps are also more cost-effective and make budgeting video production easier, using a monthly subscription model versus cost-per-project.
From a social standpoint, content creators are using TTS apps for more than just streamlining their editing process, using this technology to make their videos more accessible to everyone.
Have you heard the AI-sounding voices while scrolling TikTok or Instagram Reels? Those are perfect examples of using text-to-speech technology! Instead of having to figure out how to navigate language barriers, accents, or needing to use their own voice, content creators are able to use TTS apps to add voice to videos and engage with viewers better.
While native platforms like TikTok may offer basic versions of text-to-speech technology, new features like this are rolled out gradually over time and often break, leaving creators without access to them. Adding to their shortcomings, the TTS capabilities of native platform editing tools are pretty limited in their functionality. The best text-to-speech app gives content creators the ability to choose from a wide range of voices, accents, and languages to help their AI speech stand out! 
Standing out is critical for your brand.  Everyone who uses the standard TikTok voice has the same audio identity. The ability to choose from the options MixVoice offers gives creators a chance to find a voice (i.e. branded voice) for their channel and stand out to viewers. Don't settle for being average when you can have top-quality videos exported in 4K with easy TTS added.
The evolution of text-to-speech technology has gone from the overly computerized voice of decades past to the humanlike AI voice options of today. Using a TTS app to edit your videos helps you narrate with ease and gives you tons of new, creative ways to add voice to them. Check out our voice over app MixVoice (available on iOS, Mac and Android) and start creating videos that stand out for all the right reasons! 
Download MixVoice Today!