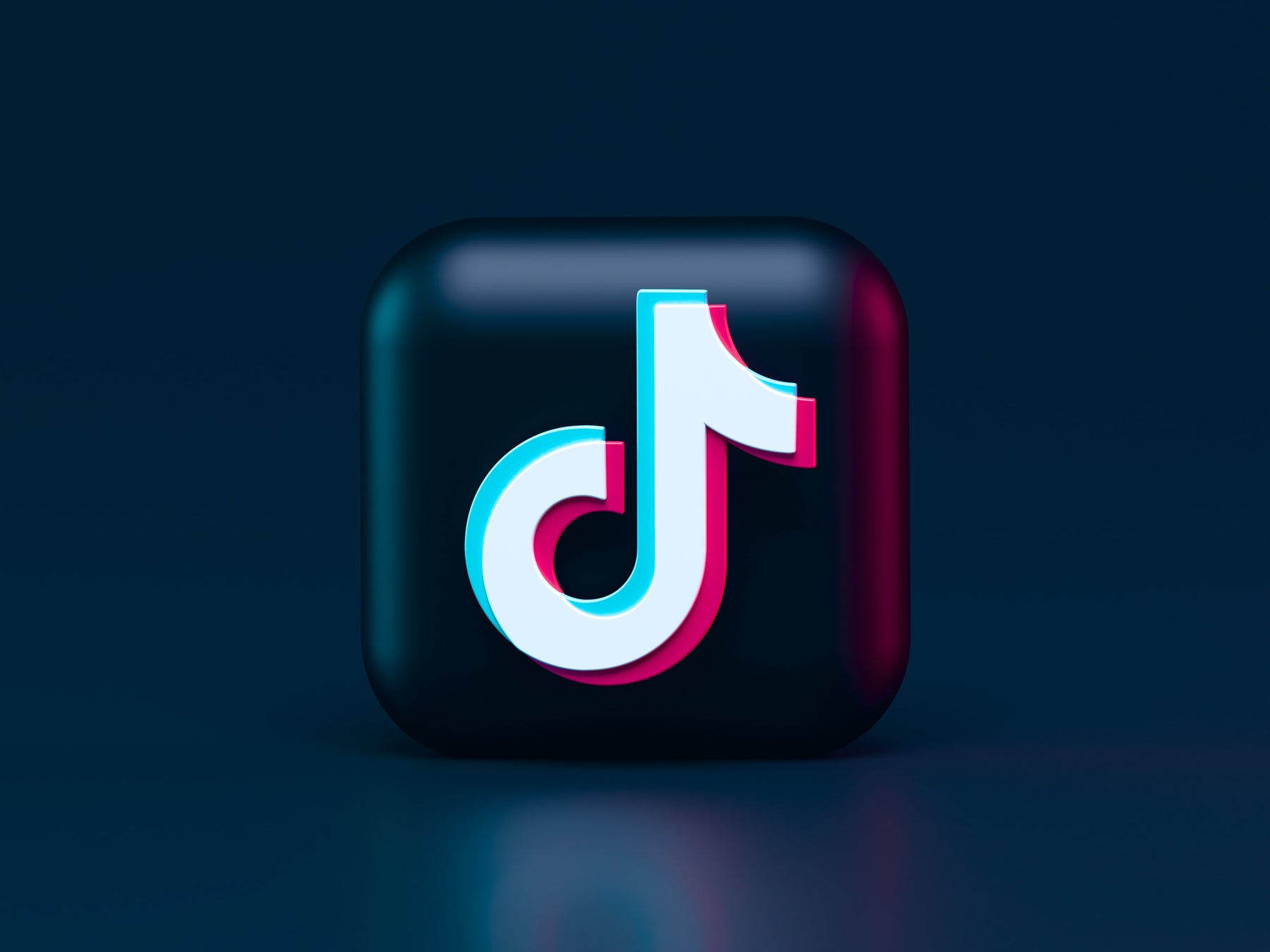 Apps Like TikTok: TikTok Alternatives to Consider
Table of Contents
TikTok is on precarious footing in the United States, and is currently facing several bans that may occur at national and state levels. Many content creators are looking for apps like TikTok to work as a "TikTok alternative," allowing them to still reach their audience using short form video content. 
To determine the best course of action for marketers and content creators, we have to explore every area of this argument : Will TikTok be banned, and why would it be in the first place? What apps similar to TikTok are there to consider for content creators and artists? 
Should Creators Be Considering A TikTok Alternative?
While TikTok alternatives may not be needed if bans don't make it into legislation, it is still helpful for creators to identify apps similar to TikTok to build a presence on. This is a strategic method of marketing to fall back on in the event of a true TikTok ban in the U.S. or anywhere else. 
There are several other benefits that creators become eligible for when they choose to expand their brand to other popular TikTok alternatives. We've listed them below: 
Content diversification:

Creators expand their reach and open up new areas of opportunity when they choose to invest their time and resources in creating high-quality content elsewhere. 

Marketing resiliency:

Choosing to invest resources into other areas (such as email marketing lists or a TikTok alternative) allows you to communicate and cross-promote effectively. This makes your strategy especially resilient to market shifts, bans or engagement fluctuation. 
Brand awareness:

Audiences listen to those who are the loudest and clearest to understand. When you expand, you create a more omnipresent brand experience for your viewers, possibly winning more opportunities to expand and thrive. 
Apps Like TikTok to Consider
If you're looking for apps like TikTok to consider moving to before any bans are enacted, you're in luck. There are several currently available to explore. Many of the entries on this list are exclusively focused on short-form content creation and distribution, allowing you to have a seamless transition to your TikTok alternative of choice.
Popular apps like TikTok include: 
Instagram (Instagram Reels)

YouTube Shorts

Lemon8

Triller

Likee

Clash

Spotlight (on Snapchat)
Many competing apps have similar features to TikTok with their own unique standout perks and twists. This gives creators a similar user experience to TikTok that lowers the learning curve while still allowing opportunities for individuality, growth and personalization in their content. 
We've compiled a summary of each platform and its possible benefits below to help you identify the best possible platforms for your needs. 
Highlights of each platform: 
Vertical short form content popularity.

Every platform on this list is primarily focused on video content. Creators use this to their advantage as they grow and expand, relying on skills and creation styles that they're already familiar with from building their audience on TikTok. 

Large music and sound libraries.

Much like TikTok, these TikTok alternatives offer large sound and music libraries. This empowers creators to create the most impactful and precise content yet, possibly outdoing what they were able to create when they used TikTok as their primary platform of choice. 

Large (and possibly untapped) user bases.

The platforms on this list are well–known for their large viewer audiences, who may be untapped and receptive to new or migrating creators. 
1. Instagram Reels
Instagram Reels are the most popular TikTok alternative at the time of this publication. Both platforms have been in a heated competition for the past few years, since the launch of Instagram Reels in the U.S. in 2021. 
This was Meta's attempt to directly compete with TikTok, possibly in an effort to bolster their diminishing ranks. The native interface is nearly identical, connecting creators with new viewers in an algorithm-driven system. 
There are a few key differences that make this TikTok alternative stand out from the list. While both have a native short form video editor, Instagram Reels offer a more seamless user experience. 
Creators still edit, trim and enhance at their leisure. However, the process is far more simple than you'll find in TikTok's toolkit. You'll also notice that there is a wider range of less-intense, beauty-oriented and production-related filters to choose from to enhance your videos subtly. The filters are generally a higher quality, in most cases, than what you'd find on TikTok. This can be a valuable thing to consider if you're considering making the choice between Instagram Reels vs. TikTok. 
2. YouTube Shorts
YouTube Shorts are another worthwhile TikTok alternative to consider if you're looking for apps similar to TikTok. The two platforms have remained in competition since 2020, as we saw Instagram Reels enter the ring.  
As creators look to alternative social media platforms, they compare YouTube Shorts vs TikTok across a few key areas of focus including monetization, sound libraries, and in-app features like scheduling. 
Monetization:

While TikTok has a range of monetization options available, many creators report that YouTube Shorts generally pays more per allotted number of views. 
Sounds & music:

TikTok may maintain the advantage of having to-the-second trends and unique platform-exclusive sounds. However, YouTube has a higher quality and more accessible sound library, and it keeps the process of adding music simple.
Scheduling & posting:

YouTube Shorts allows advance scheduling conveniently in-app. At the time of this publication, TikTok does not currently allow this. 
Only you know what's best for your viewer base. With its many comparable features, YouTube Shorts holds its own as a worthy TikTok alternative to consider. 
3. Lemon8
Lemon8 has been a recent up-and-comer for casual content creators and professional influencers alike. It has a simple interface and a fun, "light" platform feel that has already attracted younger audiences in droves. Many creators appreciate that the design for posted short-form video content is mostly lifestyle-based, allowing for fun narration, "in-the-moment" videos and a seamless feel for their audiences. 
Influencers and brands looking to expand their reach also appreciate the seamless tagging options for product listings, links and pricing information, all of which can drive up profitability quickly as your audience grows. 
A possible drawback to Lemon8 is their affiliation with Bytedance. Like TikTok, they are owned by the company, and may be affected by any sort of TikTok ban that's enacted at a national or state level. While it can be a worthwhile platform to build on as it gains traction, you may choose to diversify to other apps like TikTok as well.
4. Triller
Triller, while similar to TikTok, focuses primarily on the musical component of the video creation process. Their main selling points are their extensive sound libraries and the ability to interact with the music, using these bits of content to make your content flow more personable for a stronger and more unique connection with viewers.
The platform self-reports over 250 million downloads, and partners with some of the biggest names in the industry, such as Spotify and Universal Music Group. It also offers automatic editing styles to take time out of your creation process, and 100+ video filters to explore as you brand and create content. While the filters may be more limited than what you'd see on TikTok, the overall process is simpler. Many creators appreciate this key difference between platforms. 
5. Likee
Likee is considered by many to be more advanced than TikTok in certain areas, although it does come with its own considerations and limitations. While Likee is driven by AI and AR-related technology for its enhancements and filter options, it isn't as easy to use as TikTok. Many users report a better experience with TikTok's native platform, as it moves creators through the pipeline of shooting, to editing, to polishing. Likee may be more attractive to experienced creators who don't need or expect a flawless UX for their editing process, or who may have access to outside tools to help. 
Likee accounts, at the time of this publication, may be more vulnerable to misuse in-app. At this time, accounts cannot be made private. They can also be identified by generally-private characteristics, such as the account holder's gender. This, in addition to the lack of age verification and content restriction, facilitates unwanted or possibly risky connections. This risk creates new areas of liability for brands or creators looking for suitable TikTok alternatives, should they choose to be on Likee. 
6. Huddles
This platform, originally called Clash prior to the app's acquisition, was co-created by the co-founder of Vine; Dom Hofman. 
The entire self-touted premise of Clash (now rebranded to Huddles) focuses on monetization and identification of a given creator's top fans. With the inclusion of virtual tips and Fanmail, facilitated natively, Huddles allows creators to connect instantly with fans. As a result, many viewers are flocking to the app to connect in a more intimate and direct way with their favorite influencers and content creators. 
Content creators see this new landscape as an opportunity to grow an audience on other apps, eventually migrating them back to Huddles to maximize their monetization power. If you've been looking for an opportunity to increase your cash flow in a more effective way, this is a competitive option for you. 
7. Spotlight (On Snapchat) 
Also launched in 2020, Snapchat (or Snap) released Spotlight: An in-app experience that's designed to capture all of the best elements of TikTok for both creators and viewers. It's algorithmically driven, offering its own version of a "For You page," allowing audience members to enjoy an endless flow of personalized content. Members are also able to enjoy the vertical swipe flow that TikTok has made mainstream, as well as a wide range of soundtrack options to choose from when making or sharing content. 
Snapchat is also known to have a generous monetization plan for videos that go rival on Spotlight, and it doesn't rely on one's follower count. Creators and platform members estimate that $1 million a day is split between viral creators of all growth stages and skills, and is given so long as they are 16 or older. All calculations are done through a proprietary algorithmic method, making the process more fair than many other apps that rely on a threshold or follower count. 
Diversification is beneficial for creators in case situations like the TikTok ban end up coming to fruition. While this list shows emerging platforms at the time of this resource being published, we can expect to see more launching as social media continues to expand beyond the legacy platforms creators are used to.