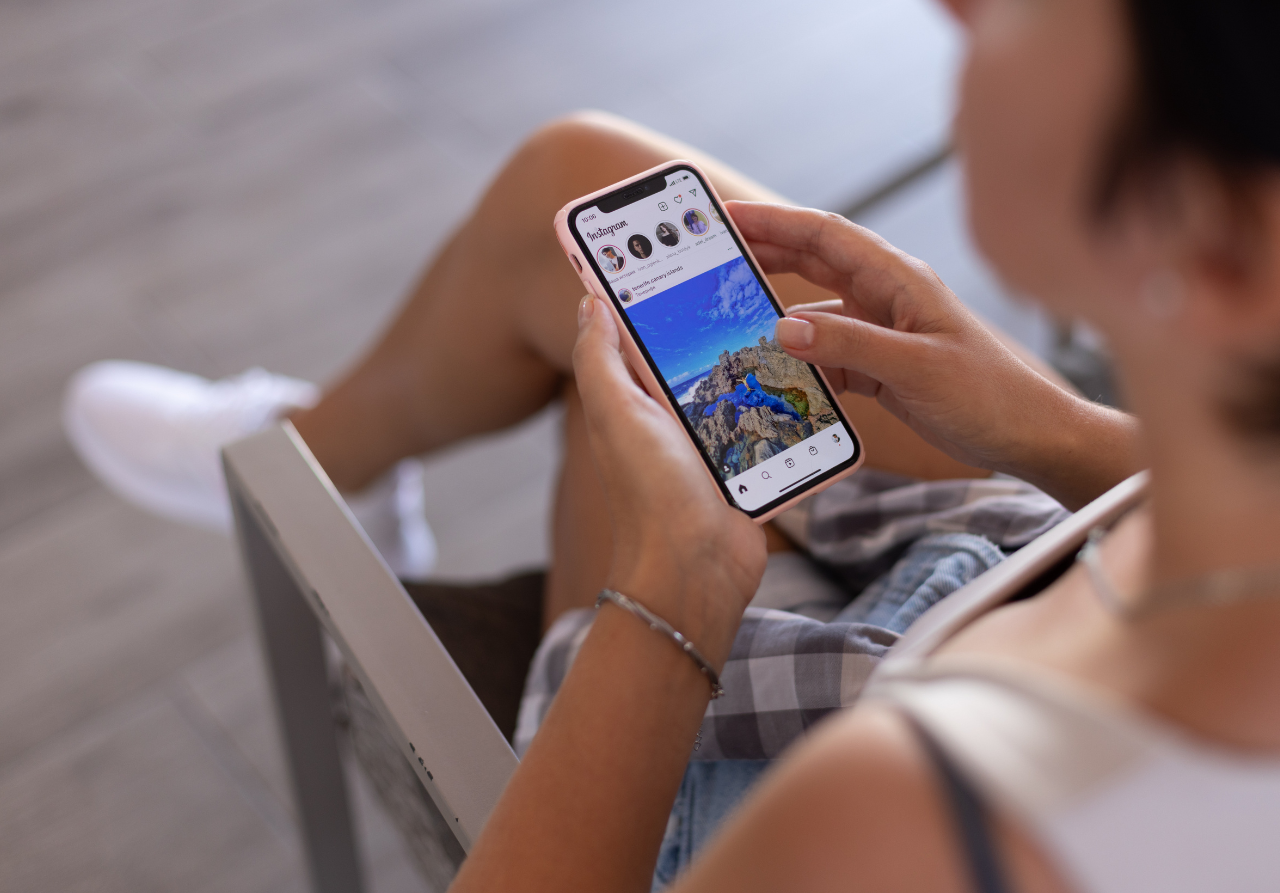 Why You Should Add Captions to Instagram Video
Creating Instagram videos without captions means you're missing out on the full potential of your content and settling for second best. With so much content consumed by social media users each day, you have to get creative and make your media stand out in order to be seen. When you add captions to Instagram video, you're taking storytelling to the next level.
What makes Instagram video captions so necessary, though? We're taking a look at why you should add captions to Instagram videos to create better content, engage more viewers, and make the most of your media.
Should I Add Captions to Instagram Videos?
Yes. That's the answer. If you don't add captions to Instagram video posts, Reels, or Stories, you're not maximizing its potential effectiveness and your storytelling is falling short. Content creators are always on the lookout for new and inventive ways to share their media, and captions are essential to stand out from the crowd.
Some of the biggest reasons you should add captions to Instagram video are:
Making videos easier to watch in public spaces

Engaging even with muted autoplay

Improving the viewing experience for non-native speakers

Reaching hearing-impaired viewers

Creating more engaging Instagram videos that capture attention immediately

Increasing average viewer watch time

Maintaining control over caption accuracy versus native platform auto captions
Making Videos Easier to Watch in Public Spaces
One of the easiest mistakes to make when it comes to videos on social media and other platforms is to underestimate the amount of media being watched in public spaces, reducing the audio quality due to surrounding noise and distractions. Many people watch Instagram Reels and Stories while taking public transportation, sitting in an office, or in other spaces where they may choose not to have sound on or have it drastically lowered.
When you add captions to Instagram video, you're making it easier for these viewers to watch no matter what's going on around them. This makes your media stand out and captures attention better.
Grabbing Attention Despite Muted Autoplay
Whether it's because they're in public or simply by personal preference, many Instagram users also have videos set to muted autoplay. Without adding captions to Instagram videos, you run the risk of viewers scrolling right past your media without watching. Instead, Instagram captions on Reels and Stories lets your media engage viewers instantly, making them more likely to watch, even if they have the sound off.
Improving Instagram Video for Non-Native Speakers
When you add captions to Instagram video content, you're making it easier for non-native English speakers (or speakers of any language your video is in) to comprehend. This gives those viewers the ability to read along and understand what's being said, improving your storytelling and increasing the overall reach of your media.
The best app for adding captions to videos (like MixCaptions) will support a wide variety of languages, also allowing content creators to expand their reach to viewers outside of their native language more easily, as well.
Reaching Hearing-Impaired Views on Instagram
There are over 1.5 billion people living with hearing loss around the globe (430 million of those with disabling hearing loss). This means the benefits of captioning apps for the deaf/hard of hearing should be at the top of every content creator's list of reasons to add captions to Instagram videos like Reels and Stories. 
Adding captions on Instagram videos allows people living with hearing disabilities to experience your content to its fullest and be part of cultural conversations without having to worry about missing a thing. Captions boost accessibility and inclusivity, making them an effective way to maximize the impact of your media.
Creating Engaging Content on Instagram
Every content creator, business owner, or brand wants to engage with their audience. Starting to add captions to Instagram video content is one of the easiest, most efficient ways to do that. Instagram video captions are visual hooks that make viewers more likely to interact with your content. With platforms being flooded with media, finding unique ways to make your content stand out is essential to build a following and get your media seen.
Increasing Average Viewing Time for Instagram Videos
Media is only effective when people watch it. When you add captions to Instagram videos like Reels and Stories, you're increasing the average viewing time for your media per user. Social media users make split-second choices on whether or not to watch video content. Effective content has to immediately keep their attention. Instagram video captions offer more context and depth to media engagement, making viewers more likely to watch a video longer.
Maintaining Control Over Caption Accuracy
Social media platforms like Instagram (and TikTok) often rely on auto-generated captions. While auto-generated captions are mostly accurate, they're not correct 100% of the time. Having open captions burned into your videos using your own captioning app gives you direct editing control to make sure your captions are 100% accurate and tell your story. 
There are different ways to add captions for videos on Instagram. Instead of relying on native social media platform editing tools that are known to experience technical issues relatively frequently, a powerful captions app like MixCaptions gives you reliable editing tools with more options and features to produce higher-quality content. The app is easy to use and available as an iOS app, on the Mac App Store, and on Google Play for Android users.
We hope this guide has clearly explained why you should add captions to Instagram video. Captions make your media stand out for all the right reasons, engaging a wider audience and elevating your storytelling to the next level. Check out the captioning app MixCaptions and see for yourself how easy it is to create the best Instagram videos!