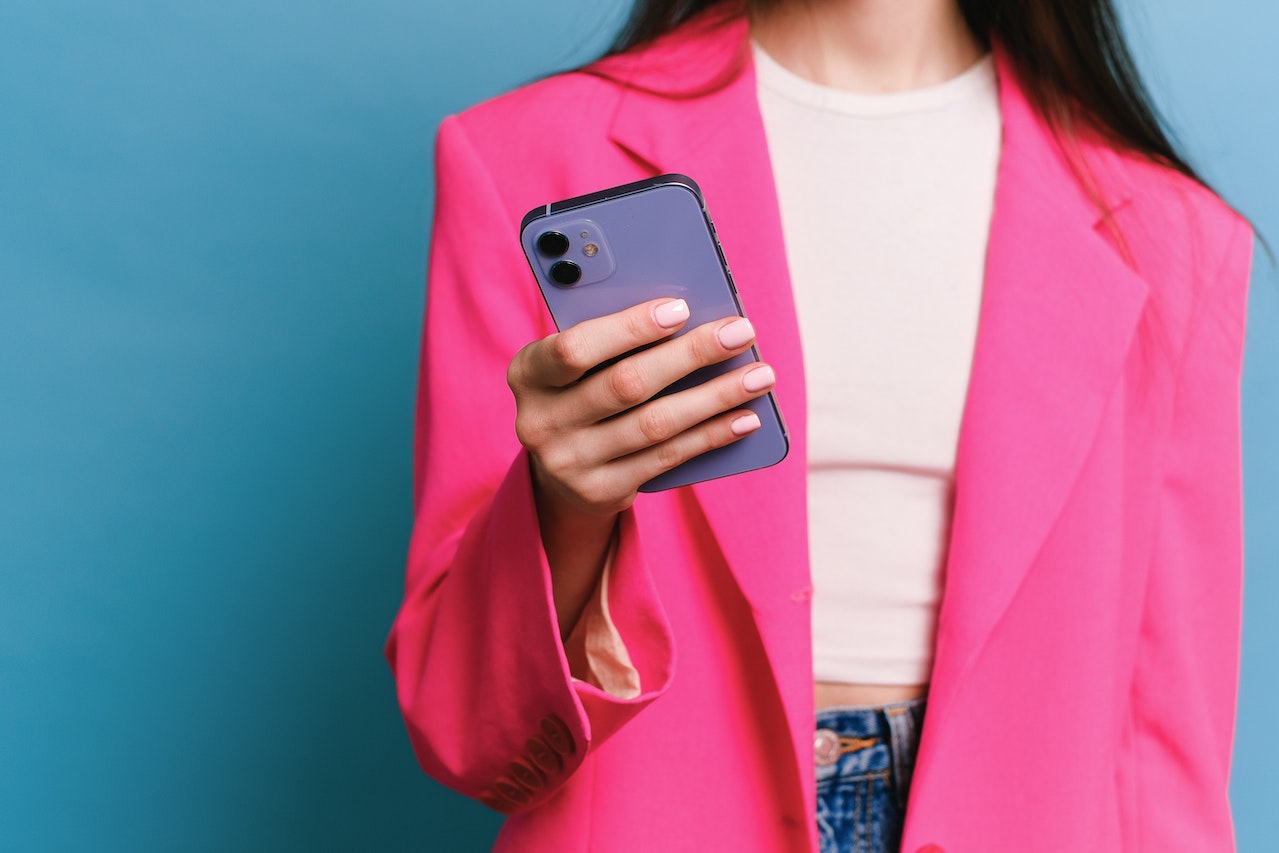 What Is a Social Media Content Creator?
Table of Contents
Social media content creators can be an excellent career path for creative individuals who want to entertain or share knowledge. They can be one of the most valuable assets in a digital marketing toolkit if you're a business of any size. These skilled individuals create high-quality, viral-worthy content and assets for themselves, brands, or organizations, which is visible on some of the world's biggest social channels. 
With 3.96 billion total social media users across platforms spending an average of 95 minutes per day on social media channels, there hasn't been a better time to bring on a social media expert. 
Considering becoming a social media content creator, either for yourself or providing services to businesses? Great! Let's get into everything you need to know about what a creator is, what channels are available for social media content creation, and how to keep social channels relevant with the proper knowledge, tools and workflow.
What Does a Social Media Content Creator Do?
Looking to become a social media content creator? Social media content creators are masters at using different forms of content – video, written, audio, design – to tell a story to an essentially unlimited audience. These can be in the form of videos for Instagram Stories, Reels or the grid, TikTok short-form videos, YouTube long-form videos, podcasts, and more.
In creating content and assets, you can amplify the unique "voice" or tone of your personal brand, business, or help organizations to appeal to a broader audience while remaining consistent to the organization's style and methods of communication in-house, at an agency, or freelance. 
Beyond the technical and assembly aspects, however, you'll work to bring a concept and transformation to life before your viewers' very eyes. Video tells a story, engaging the user more than pictures or written copy can by themselves. By investing in high quality video, you'll empower your own personal brand, or businesses who choose to give voice to the viewers' own internal dialog and experiences in one of the most relatable ways – through visual story.
Types of Content Creators on Social Media
There are many different types of social media content creators online today. 
Understanding the range and types of creators and opportunities can help you to leverage fast, sustainable and replicable strategies for business growth through the use of the world's most popular channels. 
Here are a few of the most common types of creators that you may encounter: 
Social Media Video Content Creators
If you're considering becoming a social media video creator, you're in good company. Specialists who serve in this role are in demand, as 85% of social media users are looking for more videos from their favorite brands. 
Video content is shared twice as much as any other type of content on social media – which means that every contribution you make will boost your marketing strategy for replicable and quick growth. 
Short Form Video Content Creators
Short form content is one of the most popular forms of social media content creation in 2023, catering to content schedules for platforms elements like Instagram Reels, TikTok, and Youtube Shorts. While short in length, these can be more challenging to create. Viewer attention spans have shortened, requiring creators to get strategic as they create condensed, high-value content for viewers. 
Long Form Video Content Creators
Longform video is also incredibly popular, and is better suited to platforms such as YouTube or Vimeo. These types of videos are best used to get the viewer involved in a story or transformation, and are best if the content exceeds a few minutes of runtime.  It's also a great choice of format for those who are looking for entertainment or step-by-step tutorials. 
Brand Content Creators
Brand-specific content creators are a great tool for businesses to leverage as they establish and market their brands. They can do this working within the field of user generated content (in which they may not be paid) or on a paid basis as a professional influencer. 
While there may be time constraints and deadlines when working with brands, this role has the potential to be flexible location-wise, allowing you to work for yourself as an affiliate, on a freelance basis or for businesses  – exploring, testing and creating content for brand-specific products.
While the flexibility can be freeing, tasks such as editing and polishing can take a significant amount of time. This tradeoff can reward you with benefits such as more views and higher engagement, but it can be overwhelming to attempt to do it all at a consistent and efficient pace. 
That's why creators can benefit from the MixCaptions platform, offering smarter, more efficient ways of error-proofing and revision in-video captions in just a fraction of the time. This helps your content to come across as professionally as possible, appealing to different audiences while maintaining brand perception and integrity. 
Influencers
What's the difference between an influencer and a social media content creator? 
Influencers are one of the most rapidly-growing marketing trends we've seen since the launch of social platforms. The industry was anticipated to top 16 billion dollars in value in 2022 alone – making content creation a critical part of an influencer success strategy. These experts are more than just social media users. Rather, they are people who have made their lifestyle their brand… and social media a full time job. 
Influencers  using the video medium are typically on camera, while content creators can be found both on camera, or behind the scenes. It's not unusual for an  influencer to be the face of a channel while a social media content creator producing and distributing the content across multiple platforms.
There's definitely some overlap between the two, however influencers have an incredible community of followers who look to them for new products, services, experiences, access to a particular lifestyle, and more. 
Photographers and Photojournalists
The field of photography is rapidly changing. From slideshow videos to still-style photography, your clients are looking to be surprised and challenged when they open their apps – which is where a high-quality photo editing tool can help. 
Changing the image content and layout can also help capture the attention of existing audience members and generate new leads. Suggested formats include:
Photo and video slideshow with music 

Musical elements to static photos 

Collages enhanced with music 

Live or static video wallpaper

Asset resizing to align with platform best practices 
Platforms for Social Media Content Creators
There are plenty of platforms that social media content creators can find success on. Generally, visually-driven or video-driven content performs best, making three specific platforms stand out: 
TikTok Content Creator
TikTok content creators excel when they lean into personal stories and experiences, translated into modern trends and dances. While the audience skews younger, all generations have been seen on TikTok – sharing their stories in short-form video format.
Social Media Content Creator for Instagram
Reels and Story content are popular on both Instagram and Facebook, enhancing grid posts and providing more in-depth storytelling elements. Creators can leverage this by highlighting on-screen usage and transformations from top partnered brands.
YouTube Content Creator
YouTube is a unique platform, combining the features of a search engine (like Google) in a convenient social network. These are indexable assets, and are ideal candidates for optimization using the MixCaptions app. By optimizing your assets for accessibility, you can organically enhance your reach and more quickly monetize your content. 
YouTube also offers "Shorts" which now rivals short-form content on other platforms like TikTok and Instagram, and often have a much wider reach than full videos.
Content monetization is what helps set YouTube apart from other video-based platforms such as TikTok – offering much more robust payout structures and more reliable audiences than any other app. 
Social Media Content Creator Tools
Social media content creators rely on a suite of tools to keep their content creation process manageable and efficient. 
Here are a few of the industry-leading tools you should consider adding to your tech stack: 
MixCaptions
Captions enhance your content and allow you to reach new audiences quickly. However, this isn't the only thing you can do with MixCaptions! You can also: 
Enhanced auto caption accuracy with sleek native editing tools  

Edit, customize and style your captions, helping you stay on trend 

Translate your captions automatically into some of the most widely used languages in the world via the

subtitle translator tool

.

Import and export SRT files for YouTube and other platforms 

Maximize your video quality up to 4K

Export video across all common social media platform types 
Ready to experience the difference? MixCaptions is currently available for iOS and as a Mac desktop app, as well as on the Google Play Store. 
MixVoice
MixVoice unlocks flawless voice over audio to enhance your content, as well as instant translation in some of the world's top languages. Additionally, you can: 
Explore a range of different, lifelike AI voice options for video – "expanding" your team of content creators and creating a broader brand image 

Caption content easily using an extensive library of  20 languages and 60 accents

Try convenient in-app audio ducking for a streamlined editing experience

Export videos in high definition 4K resolution 
You can try MixVoice today via iOS and as a Mac desktop app. 
Canva
Canva is a fantastic resource for aspiring social media content creators. It offers similar services to photoshop with a minimal learning curve, as well as a deep repository of commercial-free images and video content. Between Canva and MixCaptions/MixVoice, you have everything you need to launch a channel successfully as a social media content creator. 
PlaceIt
PlaceIt is a great resource for free logo creation, designs, and templates, helping you to streamline your most used graphic asset designs with a sleek process. An unlimited subscription is less than $10/month (at the time of writing), giving you the benefits at an accessible low cost. 
Later
Later is a free social media planning and publishing tool that drips your content on an automated basis – saving you hours spent on multiple postings and time optimization. 
Pexels and Unsplash
It can be hard sourcing the "right" content as a social media content creator. Tools like Pexels and Unsplash are great resources for finding ready-made, royalty-free, professionally shot content for your assets. These sites offer both images and video in a convenient, single-click download format.
How to Become a Social Media Content Creator
Becoming a social media content creator requires careful planning and intentional work as you brainstorm new content ideas for your personal brand, or grow your list of clients as a freelancer. Here are a few critical steps to take to accelerate your launch. 
Find Your Content Creator Niche
Niching down is your number one strategy to differentiate you from other content creators – connecting you more intimately with your ideal clients. Identifying your niche helps you to scale your brand quickly and establish yourself authentically and authoritatively in your space, contributing to your brand's overall rate of growth. Some questions to ask yourself when identifying a niche:
What knowledge do I have, and would consider myself an expert in,  that can be an endless source of value and content for my future audience?

What am I interested in learning that I'm

not

an expert in, but can bring my audience along for the ride with me as I expand my skills or knowledge?

Do I have something I'm passionate about that others would want to know more about, like music, books, movies, etc.?

What innate talents do I have? Do I have a knack for sharing content in a humorous way? Am I great at turning mundane activities into beautiful stories through my filmmaking skills? Do I know how to distill complex topics into small, digestible bits of knowledge? Do my friends and family always ask me for recommendations on technology or products I've tried?

What's the skill level of other content creators in the niches I'm considering? Are they creating extremely high quality content, or faster, more "real" content? And which do I think I'm capable of creating at scale, consistently?

Do I have any kind of education or certification that would help me stand out in a particular niche that I also enjoy talking about?
Know Your Audience
No two pieces of content are alike. Knowing your audience and understanding what they want to see helps you to dial in your content pillars and get a following – fast. 
Doing competitive research on other creators in the space, and their audience demographics, can be a great start. Sites like SocialBlade provide a wealth of data around analytics and demographics for other creators. 
If you've already been creating content on different platforms, even if inconsistently, utilize the existing demographic/analytics tools available to know who is consuming your existing content.
Learn How To Create High Quality Content
Try to move past native platform editors. True high quality content requires advanced editing from tools like MixVoice and MixCaptions. Native platform tools don't have the same AI-supported optimization tools and options, which can limit the quality of your content. 
Wondering if your content hits the mark? Consider additional research to learn the nuances of content creation  (from YouTube, Skillshare, or other sites) to determine how competitive your content can truly be in your space.. 
Depending on the research, you can learn things like how to evaluate the reach and engagement that other competing creators are getting on their own assets, tactics and strategies to increase watch time, editing techniques etc. Then, refine and iterate as necessary.
Find & Use Relevant Apps and Tools
Continue to build your tech stack as time goes on. Content can always be improved, and your competitors will continue to grow as the current technical innovation allows. Staying up to date with your apps and tools helps you to work efficiently and remain competitive.
The right tools can improve your workflow and provide a strong foundation to scale, whether it's for editing, scheduling content, or optimizing your videos with elements like text to speech with MixVoice or captions with MixCaptions.
Nail Down a Schedule, Workflow & Routine
Consistency is key when you're establishing yourself as a social media content creator and influencer. Figuring out a routine to help you  create consistently high-quality content is necessary for your growth and success. 
Creating content is a mix of creativity and science, and there's a benefit to looking at your content creation schedule like you would a business, as opposed to creating on a whim.
These are questions to ask yourself as a creator:
What file storage is necessary for the volume of content I'm creating?

Sometimes platforms like DropBox or Google Drive are sufficient for the size types of content being created, and also offer flexibility if you're on the go often. Other times, external hard drives or premium cloud services are required if your files are too frequent and large to be stored in the cloud.

What naming convention and folder system can I use for my content?

If you don't have a proper folder system and naming convention, it can not only create chaos for you, but also other team members who may eventually come in and need to understand where to find media.

What days and times am I most creative?

This will help establish "time blocks" to use for content creation.

What days and times is my focus more geared towards ancillary tasks like getting content scheduled, checking and responding to comments, etc.?

This type of work is best when you don't have large blocks of time available.

What tools allow me to be most productive?

Certain tools, like Asana or Clickup, have extensive functionality for moving through the content creation and production process, and allow you to add team members if you're not a solo creator. Trello is more visual and uses "Kanban" style boards with a simplified workflow.

What tasks am I doing that are manual and can be automated?

If you're manually scheduling content to go out, consider social scheduling tools like Later mentioned earlier in this post.
Being a social media content creator for your personal brand, as a freelancer, or employee is ever-evolving. Having the right knowledge, tools, and peer support can make the journey of storytelling and reaching a global audience in the digital age truly enjoyable and profitable!