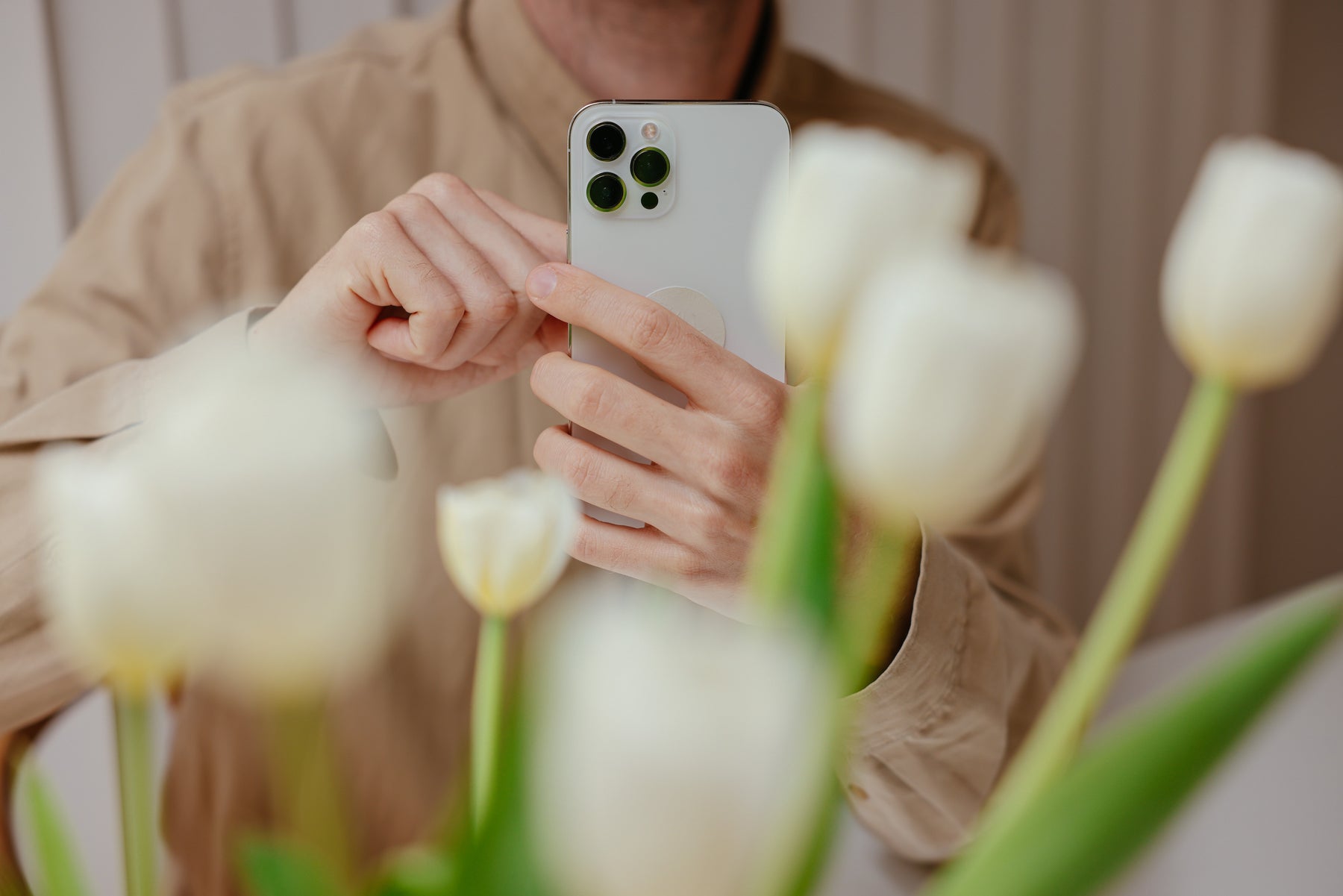 How to Transcribe a Video to Text
There are many different ways for content creators to transcribe video into text. Additionally, there are plenty of benefits to investing resources in this process, including making content more accessible for those who are Deaf or Hard of Hearing, remaining compliant with any industry-specific legal requirements, and increasing SEO opportunities that are associated with an optimized transcript.
While this process is worthwhile, it can be time consuming and demanding on resources depending on the method used. This is especially true for new creators. That's why finding a way to streamline the process of production to be more efficient and low-cost allows creators to make new, innovative content with a fraction of the resources they'd typically need. This leads to higher engagement levels, increased content consumption and proportional cost savings. 
Read on to learn more about how to transcribe a video and the benefits that come with it. After, learn more about the features MixCaptions offers to help you streamline when you transcribe video to text. 
Reasons to Transcribe a Video to Text
If you're on the fence about learning how to transcribe video, there are plenty of benefits that illustrate the upside of doing this now, rather than leaving videos without transcriptions.
We've summarized a list of benefits and reasons below to consider as you research new ways to add captions to video: 
Video transcriptions create done-for-you captions for video content.

Learning how to transcribe a video to text shaves off a significant amount of time from your captioning process. 

Learning how to transcribe video offers extra SEO benefits.

Transcriptions offer additional opportunities for SEO because the transcription text helps your video be seen by viewers around the world based on the relevancy of their query. For example: Automatic transcriptions are available for creators in the YouTube backend and can be seen by viewers alongside the video when activated. This text can be used to provide further context to the video for search engines, aside from the title and description.
Transcribing video to text supports simple repurposing processes.

Repurposing your pre-made content is one of the most savvy ways to manage and boost your content flow. Transcriptions make it easy, allowing you to have multiple assets created from a single piece of content. 
Transcriptions are a simple way to create thumbnails and assets.

Much like repurposed assets, transcriptions also support the creation of attractive thumbnails or secondary assets. This is a valuable tool for social media shares and general reference. 
Transcriptions provide a greater degree of accessibility compared to other tools.

Allowing people to follow along with a video using a visual transcription empowers them to have a more engaged, positive and accessible experience. They'll read along, observe emphasis and walk away with absolute clarity on your topic and subsequent conclusion. It's one of the main ways to separate your content from "good" to "great," expanding your audience base with little to no effort.*
*Looking for extra tips to make your content as accessible as possible? Be sure to read our comprehensive video accessibility checklist.
Option 1: How to Transcribe a Video Manually
There are many ways to learn how to transcribe a video with one of the most common being to transcribe a video manually. 
Pros: 
Fewer occurrences of errors, tailored content and seamless speaker identification 
Cons: 
Requires more resources, still offers a significant risk range in which errors occur. 
Learning how to transcribe video manually is a first step for many creators, although it may not be the strongest one. While this way allows you to add whatever emphasis or personalization you want, it's also far more inefficient. You'll spend more time using this method, and more money as well should you choose to purchase third-party tools to help or check for errors. 
Below, we've listed a few possible methods to consider if you're interested in using this method for your content creation:
Playing your video out loud for transcription:

This method is the most common and accessible for most creators. Be prepared to play your content back at least a few times to check your transcription and identify areas of the script to personalize. 

Dictating transcription to a program like Google Docs:

Dictation is a common method for many learning how to transcribe a video, although it's not the most accurate. If background noise is heard, or if a word is repeated incorrectly, it will compromise the quality of your transcription and take more time to fix. 

Transcribing video from a script:

This is the most efficient means of manual transcription that we've listed. However, it's only truly helpful if you're absolutely sure that your audio matches your text. Mismatches lower the quality of your video and the overall accessibility for folks in need, such as members of the Deaf and Hard of Hearing communities.
Option 2: Hiring a Professional to Transcribe a Video
While many use manual transcription options, some use a professional to transcribe videos quickly and effectively. 
Pros: 
Increased efficiency, higher overall speed and a  better overall product as a result (in most cases). 
Cons: 
You will have significantly less control over the final result, less personalization opportunities. 
Many creators rely on professional services to get their videos transcribed, rather than learning how to transcribe a video. While there aren't problems using this method, there are certain possibilities to consider, such as the lack of control and lessened personalization of the end product. If you have the ability to manually add content or edit it later, you'll see this method as a strategic way to improve your content creation process. 
It's easy to start outsourcing. Simply create an account on a freelancing site, such as Fiverr or Upwork. Create a job posting and choose the most qualified candidate for the job. The appeal to this method is in the site's ability to act as an escrow service. This keeps your investment as safe as possible from variables that affect the quality, such as poor work submitted by the freelancer or work that is not completed in the designated time frame. 
For the best chance at success, we recommend creating a clear description of what success looks like, and communicating regularly throughout the process. This helps set the tone and level of expectation if you choose to continue working with a specific freelancer or team member. 
Option 3: How to Transcribe Video Using Online Automated Transcription Tools
There are plenty of online tools that save you time and cost associated with transcription. Save yourself the learning curve of learning how to transcribe a video to text and choose from any number of accessible, high-quality options.
Pros: 
Advanced customization options, greater efficiency and the benefit of AI-driven support. 
Cons: 
Less accuracy overall, more expensive than other methods. 
If you're looking to get started with an AI-based tool, there are a few things to keep in mind: 
You have to find a high quality tool.
As you scour the internet, be sure to take a close look at client review sites to get a true "feel" for what your experience will look like. These sites are also useful to determine if you're at risk for any hidden fees or nasty surprises. 
Make sure your content is ready for upload.

As soon as you find your tool, it's time to upload your content and give it a test run. Be sure that you have the video file properly converted and ready for upload to save yourself time. 
Navigate your native interface.

Explore and see what enhancement opportunities the service offers natively. Additionally, figure out how automatic transcription works with the tool to determine if you'll need a secondary or tertiary polish. 
Don't forget to download.

Text files can add up. Don't forget to download the final product and disperse it accordingly. 
Option 4: How to Transcribe Video to Text Using Third-Party Apps
Third party apps are the easiest way to learn how to transcribe a video for most. These are helpful at any stage of your development as a creator or marketer. 
Pros: 
Accessible, affordable and convenient done-for-you transcription options, little-to-no learning curve 
Cons: 
Personalization will be needed in the final polish, added fees for production 
A third party video caption app such as MixCaptions makes it simple to transcribe video to text. The best part? There's no learning curve. Simply:
Open your MixCaptions app.
Upload your content.

Ensure that your selected content is the correct piece of content, and that it is ready to upload. 
Select automatic transcription.

You'll get your transcription at the press of a button. 
Check, save and distribute.

It's never been easier to share your content.