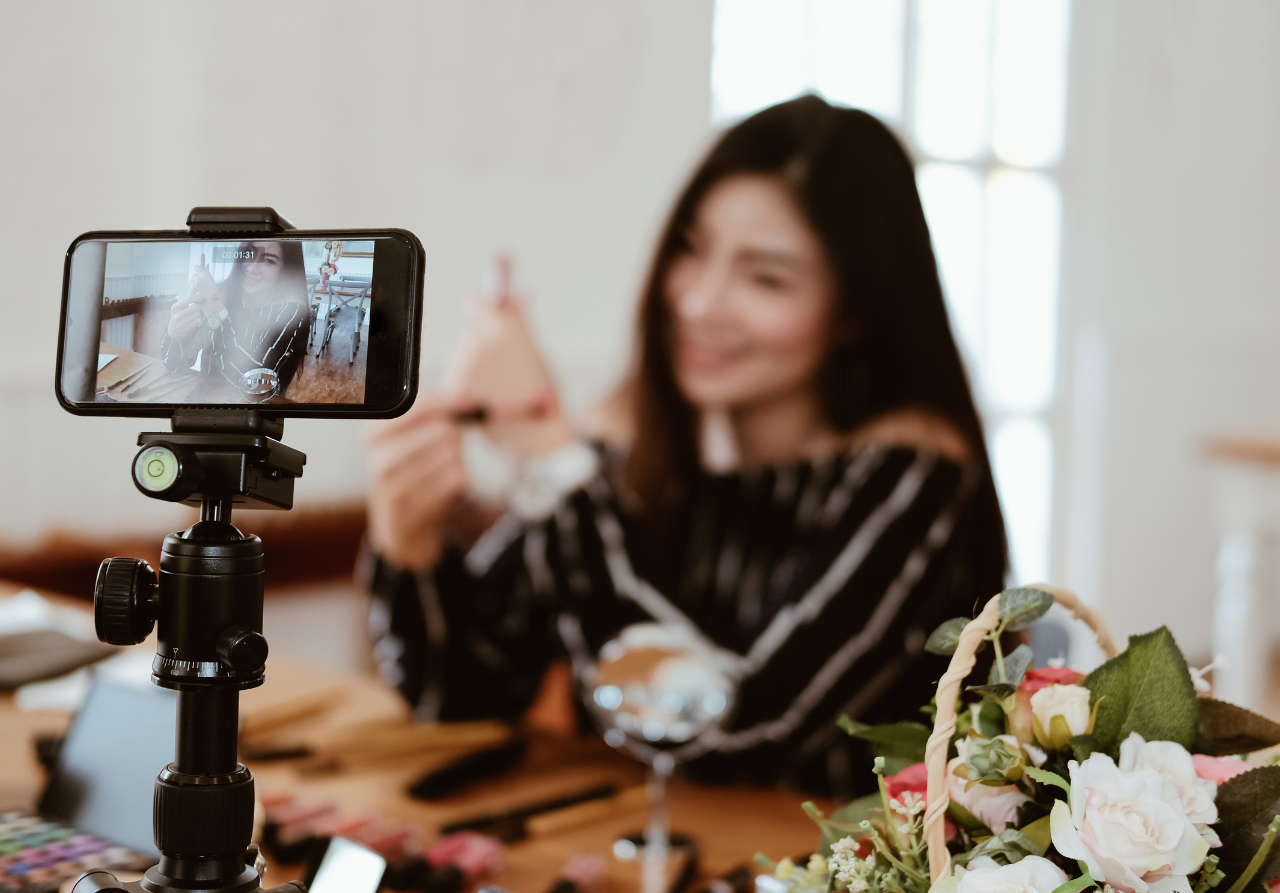 Easy Ways to Caption My Video
Table of Contents
Content creators, brands, and business owners know that adding captions or subtitles to video boosts media performance and extends your reach to a wider audience. Finding an easy, efficient method for captioning video content elevates your storytelling ability.
Today, we're answering the question, "what are some easy ways to caption my video?" and showing which one is best for content creators like you. Read on to discover how easy it can be and streamline your content production without missing a beat.
(Are captions and subtitles the same thing? Nope! Check out the difference between captions vs subtitles after this.) 
Why Should I Caption My Video Content?
Content creators who aren't adding captions to their video are missing out on the full potential of their media. Video makes up an estimated 82% of all internet traffic. This means captions are essential on today's social media platforms, blogs, vlogs, and more to be competitive and stand out from the noise. Videos without captions are easily passed over for more engaging content that captures the viewer's attention immediately. Finding an easy way to add captions to video means you're:
Creating a better viewer experience overall

Increasing accessibility for deaf/hard of hearing viewers

Making more engaging video content that increases total views

Improving video SEO and discoverability on platforms like YouTube

Boosting overall video performance
Creating videos as a brand, business owner, or social media content creator is all about storytelling. Finding the best way to caption videos lets you tell your story more clearly and engage a larger following.
How Can I Caption My Video?
The best way to caption videos is more than just finding a simple solution; it should be a method that will amplify your voice and make your media stand out. Keep that in mind as you explore options like:
Adding captions using Google Drive

Captioning video on YouTube's video editor

Using auto caption options on social media platforms

Creating video captions with an app like MixCaptions
Adding Captions With Google Drive
Some content creators have turned to Google Drive to add captions to their media. As video content creation continues its upward trajectory, Google has tried to adapt to the times by offering an easy way to add captions to video using an existing SRT file.
From your Google Drive, click 'New' then 'File Upload' and select a video to which you want to add captions. After the file appears in your drive, select the 'More' button and choose 'Manage Caption Tracks'. From there, you'll be given the option to choose 'Add New Caption Tracks' and upload a caption SRT file. You may also upload a transcript file, but that will take longer and Google will determine when on your media the captions should be displayed.
This may be an easy way to add captions to video, but it's hardly the best. Google has provided content creators a way to add these captions, but no choices for how to style them, making them generic and boring as compared to creators using a caption app like MixCaptions.
Bonus Info: What is an SRT file? Learn more after this article.
Captioning Video On YouTube
"It should be easy to caption my video directly on YouTube, right?" 
While you should be adding captions to YouTube videos, manually entering them using native platform editing tools or relying on YouTube auto captions are inefficient methods. The first of those slows down your editing process while the latter leaves you open to inaccurate captions disrupting your storytelling and potentially having a negative impact on YouTube SEO and discoverability.
Similar to Google Drive, editing directly on the platform sounds like an easy way to add captions to video because you can also upload an SRT file, but this requires that you've generated one properly in the first place. Using a caption app like MixCaptions lets you export video in different common aspect ratios and create an SRT file for quick, easy upload to YouTube for a streamlined video content creation process.
Allowing Auto Captions on Social Media Platforms
"What about an easy way to caption my video for TikTok or Instagram?"
Social media platforms like TikTok and Instagram know content creators needed an easy way to add captions to video, so they introduced auto caption options to their native editing toolkits. These tools sound useful at first, but have a series of issues that prevent them from being the best way to caption videos.
Pushing aside the clunky method of manually adding captions for TikTok videos or Instagram Reels and Stories, the auto caption capabilities on both platforms have been known to be buggy. They've even disappeared from content creator editing tools altogether for periods of time, making them an unreliable option for some content creators in the first place.
Auto captions are not always 100% accurate, which is the biggest problem with this "easy" way to add captions to video. Incorrect captions put creators at risk for the message of your media not being presented the way you intended. It can change your entire message or result in confusing your audience. This is especially true for viewers watching content that isn't in their native language. While TikTok allows you to go in behind them and edit their auto captions, Instagram simply gives creators a toggle switch to turn them on or off, limiting direct control.
Using a Caption App
The best way to caption videos is with the MixCaptions caption app for videos. This app gives content creators more control with the ability to add, edit, and style open captions for videos exactly how you want. With free and low-cost subscription options available, MixCaptions has everything you need for an easy way to add captions to video without slowing down the process, including the option to:
Automatically add accurate captions to video

Edit video captions after they're transcribed

Use audio files (like a podcast) to create a shareable video with captions

Style captions, including importing your own font and choosing where it displays

Import and export SRT files for YouTube content creators

Translate video captions into other languages automatically
MixCaptions is available on Macbook, iOS, and Android devices, making it perfect for all content creators. Caption videos up to 30 minutes long and export videos with captions in 4k in common ratios for different video platforms like TikTok, Instagram, and YouTube for maximum reach.
There are plenty of easy ways to caption your video but only one gives you all the tools you'll ever need right at your fingertips. Content creators need efficient tools to boost their storytelling capabilities and stand out on saturated social media platforms. Give MixCaptions a shot and elevate your content creation process!