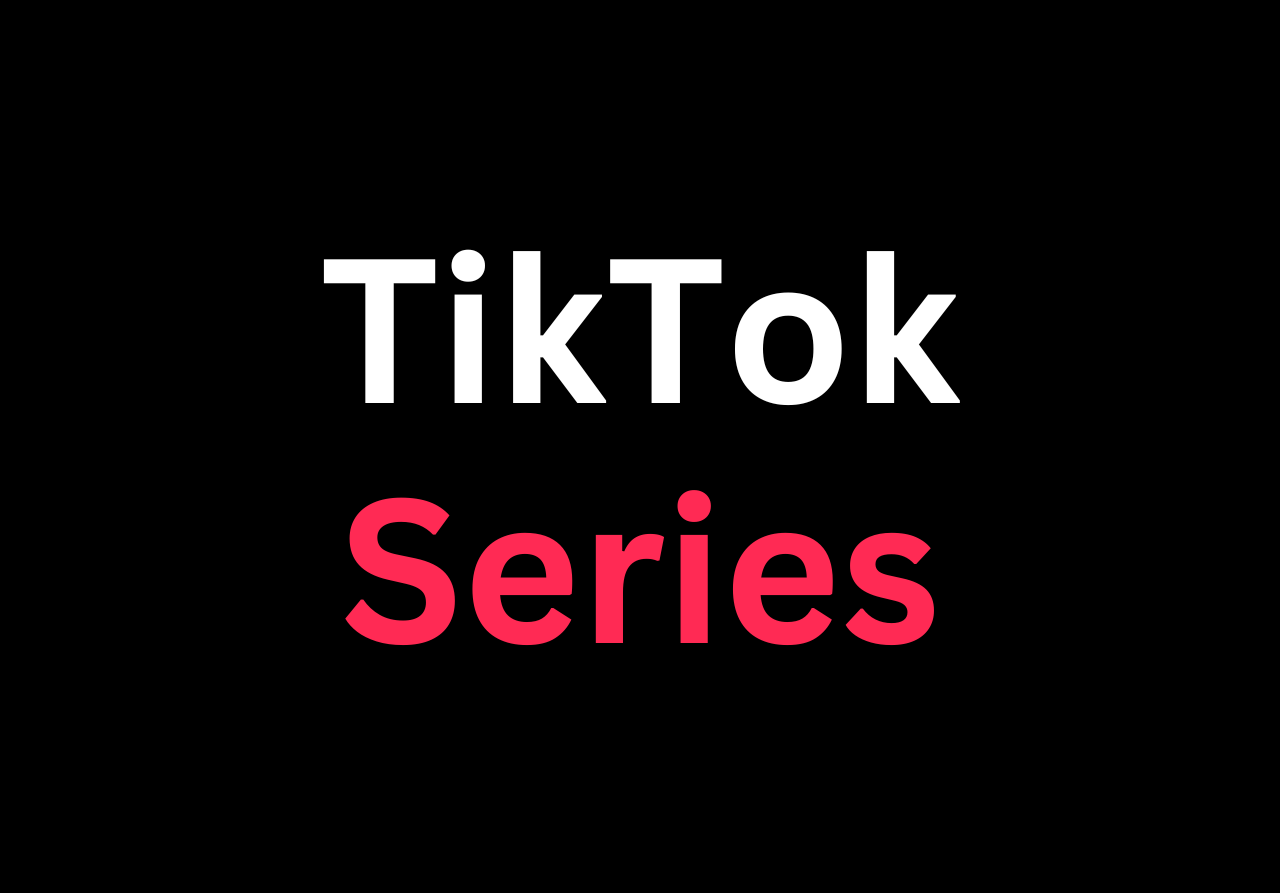 What Is TikTok Series for Creators?
Table of Contents
TikTok is consistently releasing methods for creators to monetize content and reach viewers in new ways. As a leading social media platform for short-form vertical content, content creators already widely use it to reach global audiences and generate revenue via TikTok LIVE streams, LIVE subscriptions, brand partnerships, and more. Now they've introduced TikTok Series as a way to sell premium content.
What is TikTok Series? How can creators use it? We're discussing the ins and outs of TikTok Series with information on how you can be part of the most recent content monetization opportunity offered by the platform.
What Is TikTok Series?
First of all, what is TikTok Series? Announced by the TikTok platform on March 7, 2023, TikTok Series is described as a "new way for creators to share their stories, talents and creativity as premium content."1 
The TikTok Series feature allows creators to post premium content behind a paywall in order to monetize it for consumption by viewers. Eligible creators can add in-video links to this premium content or post it via their creator profile. TikTok Series lets you include up to 80 videos with durations ranging from 30 seconds to 20 minutes in length.
Creator Info: TikTok offers creators a variety of ways to monetize content on the platform. Discover more on how to make money on TikTok next.
TikTok Series Requirements
When TikTok Series first launched, it was available by exclusive invitation only. As of June 6, 2023, creators in certain regions who meet the stated eligibility requirements are able to submit an application to join TikTok Series.
The TikTok Series requirements to join are2:
Be 18 years or older.

Have a public Personal Account that is at least 30 days old with 10K+ followers.

Post 3 public posts or more in the last 30 days.

Reach 1,000 views or more in the last 30 days.

Post original content.

Have an account in good standing with no repeated violations of our Community Guidelines.
At the time of this article's publication, Business Accounts, political, and private accounts are not eligible to join TikTok Series. Creators who have fewer than 10K followers but who otherwise meet the criteria to join the TikTok Series feature may submit an application that provides a link to premium content they've previously sold on other platforms via the Creator Center in the TikTok app.
Applications submitted for approval for creators with fewer than 10K followers are not guaranteed to be granted access to the TikTok Series feature, with application approval being granted on a per-case basis.
Creator Tip: Will TikTok be banned? It seems to be sticking around for now, but learn where to sell digital products on other platforms after this article.
How TikTok Series Works
The TL;DR:
Upload up to 80 videos (up to 20 minutes each) for your Series.
Set a subscription price between $0.99 and $189.99 for your Series.
Pass the Safety and Music review.
Sell access to your TikTok Series via in-video link or on your creator profile.
The new TikTok Series feature has content creators wanting to learn more about how it works and what they're able to do once they join the program. Creators are able to post up to 80 premium videos (up to 20 minutes each) on TikTok.com/series, also with the option to include one free introductory video which can serve as a teaser for the remaining content.
Once uploaded, creators can set the listing price of their Tiktok Series subscription between $0.99 and $189.99 USD3. The platform recommends an average of about $9 for long form content, but you're able to set any price you see fit within the allowed range.
After setting the price, your TikTok Series will go through a Safety and Music review. This is to ensure it meets all the community guidelines, including music licensing. There are over 500,000 songs available in the Commercial Music Library you can use for your TikTok Series.
Once your TikTok Series has gone live, you're able to adjust video order, edit the name, and description, as well as adjust the cover up to five times. You can't add or delete any content from your TikTok Series after it's posted. Per the TikTok platform, all uploading and editing can only be done via the Series WebApp.
Getting Paid From TikTok Series
The TikTok Series feature was designed with creators in mind as a way to increase opportunities for monetizing content. Having direct control over your pricing within the available range shows you how much you can expect to make per transaction.
On the first day of every month, you'll receive a notification with information on the payment accumulated from the month prior. If the total in your account from a Series is equal to or exceeds $50 USD, your payment will be sent to you automatically on the 15th of the month.
It's important to note that creators will have to set up or link an existing PayPal account, complete a tax form, and verify their identity before they're able to receive payment from sales of their TikTok Series4. Be sure to read through everything to be fully aware of any and all responsibilities attached to making money via TikTok Series.
Tips for Creating a TikTok Series
With the new TikTok Series feature becoming more widely available to creators in certain regions, you need to know how to make the most of your premium content before publishing.
The TikTok platform recommends the following:
Be aware videos have a max file size of 4GB.

Shoot video vertically to make the most of TikTok's screen space and format.

Record videos in MP4 format at 1080p resolution.

Make sure every aspect of your video feels professional.

Create a catchy introductory video as a standalone trailer or use excerpts from your content.

Promote your TikTok Series on organic video posts by adding your TikTok Series link.
The platform has provided all the information you need to get set up with the TikTok Series feature. Successful content creators will already be doing each of these for all their content whether it's for a Series or organic posts.
TikTok Series provides another entry into the growing options to monetize content on the platform. At the time of this article's publication, the TikTok Series feature is only available to creators in certain regions meeting the list of requirements. TikTok will continue to roll out this new monetization method, reaching more creators each time, so stay on top of any updates directly from the platform itself.
TikTok Creator Resources
To help you get the most from your TikTok Series, check out these creator resources:
Additional Sources
https://newsroom.tiktok.com/en-us/introducing-a-new-way-for-creators-to-share-premium-content-with-series

https://support.tiktok.com/en/business-and-creator/tiktok-series/about-tiktok-series#2

https://www.tiktok.com/creators/creator-portal/en-us/getting-paid-to-create/introducing-series-a-new-monetization-feature-available-to-creators/

https://support.tiktok.com/en/business-and-creator/tiktok-series/about-tiktok-series#7