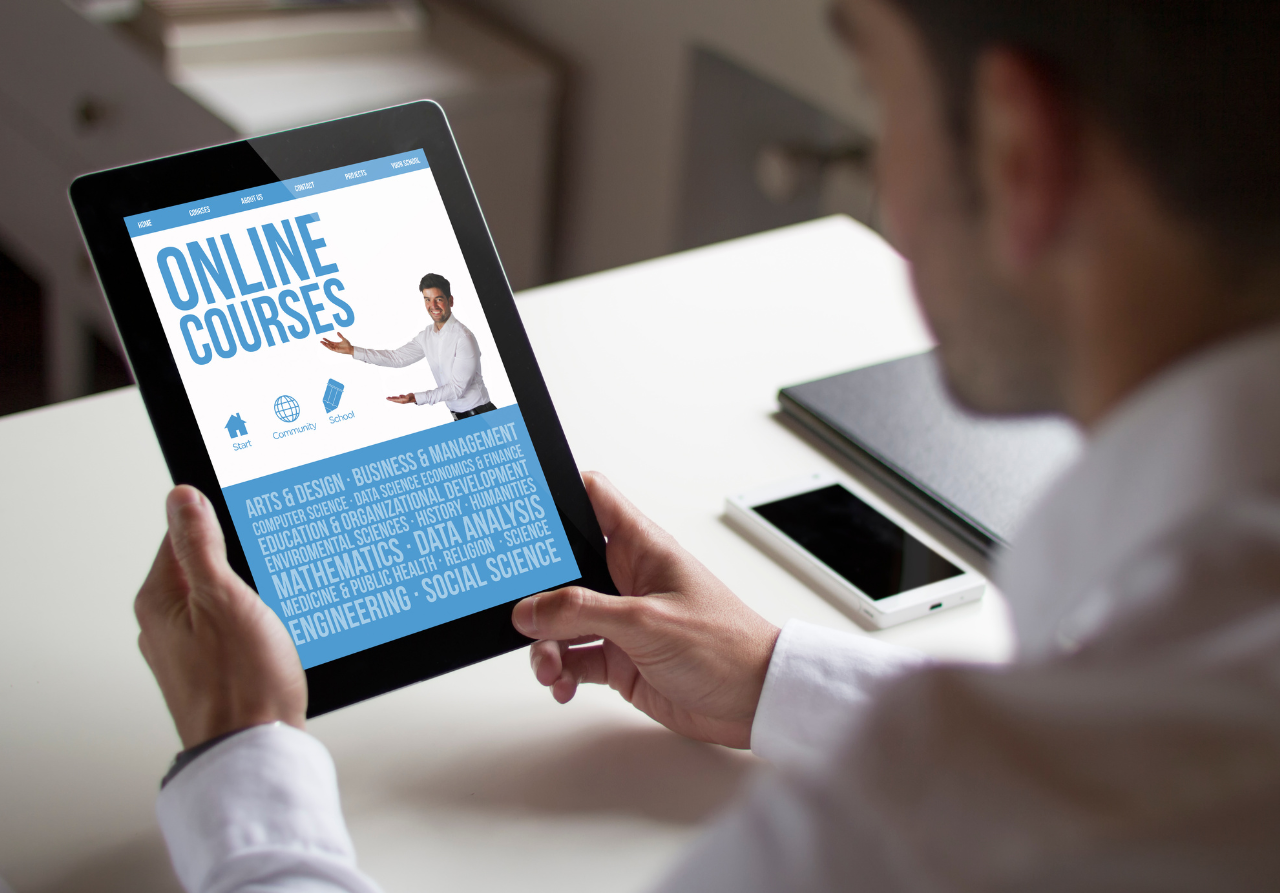 Where to Sell Digital Products: Choosing the Best Platforms
Table of Contents
Content creators are most often associated with major social media platforms like TikTok, Instagram, or YouTube, but there are other ways for content creators to generate streams of revenue from their media. One of the easiest ways is choosing a platform to sell digital products such as instructional videos, online courses, eBooks, and more.
We're teaching you how to increase your revenue potential and choose the best platform to sell digital products. From utilizing specific knowledge or skill sets to monetizing your passion, knowing where to sell digital products can level up your content creator status.
What Is a Digital Product?
Before you decide where to sell digital products, what are they? Digital products are intangible goods sold online for download and consumption. From music and art to eBooks and online courses, digital products are an easy method for monetizing your content creation without having to hold physical stock of merchandise.
The digital product market is enormous and continues to grow year over year. As of 2019, statistics show that digital product sales made up roughly 16% of total retail sales in the United States, bringing in over $500 billion each year1. This means that knowing where to sell digital products presents content creators with additional opportunities to generate revenue streams beyond YouTube Shorts monetization or other social media monetization programs.
Types of Digital Products to Sell
Before you can choose the best platform to sell digital products you create, you need to know what type of product you'll be marketing. There are numerous types of digital products to sell that incorporate your skills as a content creator.
Some of the most common types of digital products to sell include:
Online courses or educational videos:

One of the most purchased types of digital products. Online courses and educational or instructional videos help people learn new skills to develop personally and professionally.

Templates:

These types of digital products help make the consumer's life easier. Creators can sell templates for anything. People commonly search for templates to streamline resumes, eBooks, presentations, Notion workspaces, social media posts, and more.

eBooks:

These are versatile digital products you can sell for profit or give out for free to serve as a lead generator for other digital products. Great for use as teasers for larger products or quick explanations for shorter topics, eBooks are easily scalable to suit your content creator strategy.

Digital artwork:

Not all digital products are video or text-based. Many content creators sell digital artwork online, as well. Knowing where to sell digital products like artwork allows you to scale revenue without additional content creation costs. While some digital artwork is sold repeatedly, you could also venture into the world of NFTs for unique content sales.

Stock video and photos:

Creators publishing videos on social media can thrive selling stock video and photos. There are numerous platforms where creators sell stock video and photography to bring in a steady stream of revenue. Knowing how to sell stock footage means learning how to create content that captures attention and is versatile for your audience

2

.

Online tools:

Content creators often choose to develop online tools when deciding what and where to sell digital products. These tools can perform a singular task, streamline workflow, or be an all-in-one tool consumers utilize to fit their needs. Examples of online tools include solutions that provide video filters or editing presets, add captions to videos, or generate .SRT files.

Coaching content:

Branded content like fitness coaching, career coaching, or motivational speaking is widely consumed. Finding the best platform to sell digital products like this comes with steep competition, so ensure your media is of the highest quality to stand out and succeed.

Video content bundles:

Digital products also frequently take the form of video content bundles. This can be a series of videos delivered for download after being purchased as well as video streaming on demand via membership. 
Platforms for where to sell digital products evolve all the time. What thrives now may begin to lose market share to a competitor. For example, video content bundles have begun to bridge the gap between a traditional platform to sell digital products and social media. TikTok has launched its new Series features, allowing creators to bundle premium content behind a paywall as another method to monetize streaming content as a digital membership product.
Track your sales metrics and stay aware of features, updates, and trends at other sites to always be on the best platform to sell digital products you create.
Where to Sell Digital Products
Just like social media content creators compare Instagram Reels vs TikTok or YouTube Shorts vs TikTok, they have to know where to sell digital products to maximize the potential revenue stream on launch as well as continue generating sales over time. Instead of struggling to compete against established online marketplaces, find a platform to sell digital products you've created and use your personal site and social media channels to supplement sales on these storefronts.
There are many online marketplace platforms available for creators to sell their media. Some of the most popular platforms for where to sell digital products are:
Udemy

Podia

Teachable

Gumroad

Thinkific

Envato
1. Udemy
One of the largest platforms creators use for where to sell digital products, Udemy has something for everyone. With over 62 million learners, 200k+ courses available across 75 languages, and 830+ million enrollments as of March 2023, it's no surprise Udemy is frequently chosen by creators as the best platform to sell digital products they create3.
The Udemy platform allows you to have direct control over all your content while providing you with tools to help you create it. There are online courses about almost any topic imaginable from using Instagram for business to how to decorate a cake. No matter what kind of instructional content you create, you'll likely find an audience on this platform. With so many creators selling digital products here, it's vital to publish professional-level courses to stand out from the crowd.
Udemy offers two monetization methods. The Udemy Marketplace method pays creators based on the number of courses purchased by learners. The newer model for Udemy Business as well as Udemy Instructor accounts are paid via a shared revenue model.
2. Podia
Podia is another popular platform when it comes to choosing where to sell digital products online. It's recommended by many creators as the best platform to sell digital products like online courses, downloads, webinars, and membership-based subscriptions.
The platform provides content creators with a wide variety of tools at their disposal to market their digital products after upload. A website builder, access to email marketing, optional blog, and the ability to directly communicate with customers makes for a well-rounded toolkit for creators who don't want to develop their own website with all the same functionality.
Podia has free and paid subscription plans creators can choose from. At the time of this publication, the free plan is unlimited but comes with an 8% transaction fee whereas the monthly paid memberships have no fee.
3. Teachable
The Teachable platform is where to sell digital products if you're a content creator focused primarily on educational or instruction courses, online coaching, or downloadables. It boasts being a "no-code platform" giving creators full control over their courses and student interaction.
With three major types of digital products available on Teachable, creators can publish their online courses, sell media such as video clips or PDF downloadables, as well as manage online coaching using milestones and session scheduling. The platform lets you process payments online with ease and makes choosing the right platform to sell digital products you create an easy choice.
At this time, Teachable offers creators the ability to sign up for free and begin selling one of each type of digital product the platform supports. Additional paid subscriptions allow you to scale your revenue potential, lower transaction fees and have more control over features like coupon codes and custom domain names.
4. Gumroad
A simple solution for where to sell digital products, Gumroad makes the process easy for content creators. Claiming you can sell anything on the site, Gumroad has an easy setup with options to create a custom digital products storefront on their site or embed it on your own domain.
The marketplace platform also allows creators to engage with their customers via simple posts, email newsletters, and automated workflows. These features help you market your products and build up a customer base. Additionally, prices can be set as one-time, recurring, or fixed-length payments in whichever currency you choose, making it the best platform to sell digital products for many content creators.
Gumroad is making a name for itself as a place to sell digital products without recurring charges. They don't have free or paid membership prices for creators, charging a flat fee of 10% per sale. This is ideal for many creators looking to generate an additional revenue stream but who may not be selling enough yet to warrant a larger monthly expense.
5. Thinkific
Brought to life from the mind of its CEO as he wanted to begin teaching an LSAT prep course online, Thinkific is a major competitor for where to sell digital products online. Specializing in the category of educational and instructional online courses, Thinkific claims to be a software program that lets people create, market, sell, and distribute their courses however they please.
Thinkific is big on being empowered to sell content your way. It serves content creators with the tools they need to jumpstart their time on the platform, while giving them the added ability to customize their storefront to fit their brand.
Currently, Thinkific subscriptions for creators range from a free option to $149 per month, with four membership levels to choose from.
6. Envato
If you're looking for a unique platform for where to sell digital products, Envato is for you. Calling their sellers "Envato Authors," this platform allows you to create and sell various types of digital products.
Envato is an umbrella company with platforms like Themeforest, VideoHive, CodeCanyon, AudioJungle, and GraphicRiver. Across these channels, creators can sell digital products like:
Wordpress themes

Stock video

Code scripts

Audio clips

Logos, templates, and branding materials
With a wide array of options, you can easily choose the best platform to sell digital products you've made and take advantage of the visibility gained from the brand's well-established websites. How much you make depends on a few factors including total value of products sold and if you sell exclusively on Envato websites4.
Considerations for Selling Digital Products
Just like social media content creators compare TikTok vs Instagram Reels or YouTube Shorts vs TikTok, you need to know where to sell digital products as well as how to produce the highest-quality media for consumers. Become well-versed in content creation skills like choosing the best lighting for video recording or voice over tips to get the best audio. 
You also need to create content with accessibility in mind. Consult a video accessibility checklist to ensure you're optimizing your content for all potential customers. Major considerations for video and social media accessibility include adding captions to video and using text to speech to narrate as applicable.
Content creators have numerous tools at their disposal to improve accessibility and overall media performance. From content scheduling programs to cross-promote your digital products to video caption apps, content planning tools, and voice over apps, make use of them to elevate the quality of your media and boost its potential.
Knowing where to sell digital products gives creators additional ways to generate revenue streams. It's an effective and vital part of being a successful creator. Start by knowing what your audience is looking for and produce content that will benefit them. As you scale your work, you might also attract brand partnerships and other potentially lucrative opportunities.
Additional References and Reference
https://www.constantcontact.com/blog/sell-digital-products

https://www.adorama.com/alc/7-things-you-need-to-know-sbout-selling-stock-videos

https://about.udemy.com/

https://help.author.envato.com/hc/en-us/articles/360000472943-Envato-Author-Fee-Schedule