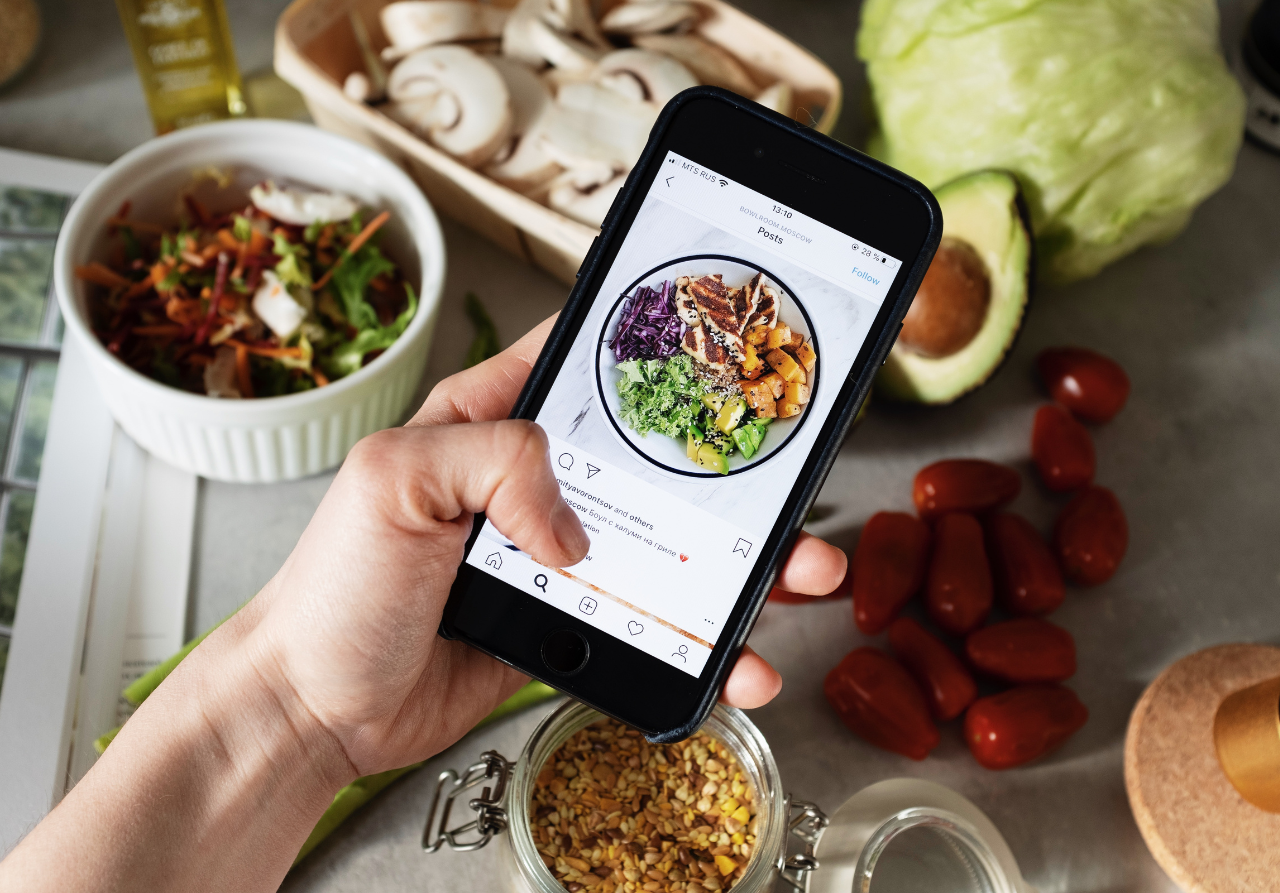 How to Use Instagram for Business
In today's world, it's imperative that your business have a social media presence in order to build visibility, engage with potential customers, and grow your brand. As one of the largest social media platforms, Instagram is a prime place to post and advertise your business. As a visually-driven platform, it's critical to publish high-quality content and follow the best posting practices in order to maximize performance.
We're showing you how to use Instagram for business to increase your success and expand your reach. Continue reading to learn about creating a professional Instagram account for business, how to use the platform effectively, inspirational post ideas, and additional resources for accelerating your efforts.
Creating an Account for Using Instagram for Business
The first step to how to use Instagram for business is to make sure you've got a professional account. The platform reports that over 200 million business accounts are visited each day by Instagram users1. If you're not using Instagram for business, you're missing out on opportunities to expand your reach, build brand visibility, and increase revenue.
Business Instagram accounts open up more in-app tools to track performance, engagement metrics, and more. This is a prime resource to learn what's working well with your audience and where there's room for improvement. Instagram performance reporting tools provide plenty of metrics for your content creation team to plan or pivot as needed. It also helps you stay nimble and jump on to the latest trends via Instagram Reels, the platform's short form video arm that amplifies your brand's reach well beyond static image posts.
Additionally, with a professional account for using Instagram for business, you can sell directly on the app, tagging products from your catalog in photos, Reels, and Stories. The ability to sell directly on the app without requiring users to switch to your website or close the app increases the likelihood of sales conversions, boosting your revenue potential.
Bonus Info: Learn more about the difference between using Instagram Reels vs Story after this and utilize each to their advantage.
Setting Up a Professional Instagram Account for Business
As we mentioned, learning how to use Instagram for business starts with creating a professional account. The steps for setting up a professional Instagram account are simple:
Sign up for a new Instagram account.

Click on the Settings menu in the upper right corner.

Find Account and click on it.

Select "Switch to Professional Account."

Choose a category to best describe your business.
That's it! You're done and ready to start using Instagram for business with access to all the tools the platform provides.
Creator Note: If you're a creator, Instagram now offers a creator account alongside professional and personal ones. Like professional accounts, creator accounts have access to Instagram Insights to track performance metrics.
How to Use Instagram for Business Effectively
You've set up a professional account, now it's time to learn how to use Instagram for business effectively to reach and exceed your goals. As with any of your business decisions, you should have an Instagram strategy in place and stay up to date with current best practices for posting and engaging with viewers.
Follow these Instagram tips for business growth:
Research your target audience

Optimize your Instagram business profile

Geotag your posts

Use Instagram highlights to spotlight parts of your business

Stay on top of the latest Instagram trends

Create high-quality video content

Use a variety of Instagram post types (Reels, Stories, and static posts)

Check out your competition

Partner with content creators

Leverage user-generated content for your brand

Make use of Instagram Insights

Advertise on Instagram
1. Research Your Target Audience
Before you publish your first Reel, Story, or image post, learning how to use Instagram for business effectively means researching your target audience. Who are you trying to reach? What kind of content resonates with your niche? Taking these steps to learn about what content your target audience is engaging with allows you to start off producing content that will be noticed instead of lost in the noise.
Check out Instagram audience demographics to learn more about the average age, sex, location, and other metrics that impact how your media will connect with users2. You can also use in-app creator tools to track your existing audience demographics with the Instagram Insights tab once you start publishing content and gaining followers3.
2. Optimize Your Instagram Business Profile
Write an engaging bio

Connect your product catalog

Attach a link in bio page

Add call-to-action button

Add location information if relevant
A sparse or blank profile is a sure way to draw little attention from potential customers on the Instagram platform. As you learn how to use Instagram for business with a professional account, you'll see there are numerous ways to make your profile engaging and optimize it for visibility and sales potential.
First off, upload a profile picture (probably your logo) and write an engaging Instagram bio for your business that represents what you do and your brand voice. It's important that you capture user attention and convey what you do or you risk losing out on potential valuable customers. While you're writing your bio, be sure to add any relevant business contact information, as well.
One of the most important Instagram tips for business is connecting your product catalog. Having your product catalog linked to your Instagram account allows you to tag products in images, Reels, and Stories for in-app shopping. The platform reports an average of 130 million users click on shopping posts to learn about or purchase products every month4. That's an enormous amount of revenue potential using Instagram for business the right way. You'll need to visit the Meta Commerce Manager in order to set up Instagram Shopping5.
After you've optimized your bio and connected your product catalog, attach a link in bio URL to make the best use of Instagram's link limitations on your profile. This allows you to aggregate links to new blog posts, special sales, important social posts, and more all in one place. Finally, you'll want to add a call-to-action button to your profile. Which button you choose will depend on the action you want users to take. You can select from a variety of buttons including ones to call or book an appointment.
3. Geotag Your Posts
Most important for small businesses with a physical location learning how to use Instagram for business, geotagging posts is an effective way to reach your target audience. Geotagging your business or location lets Instagram collect and sort all images tagged there, which is then sorted into top photos (most engagement) and most recent.
Geotagging your business or location is a great way to blend brand photos alongside customer photos.
4. Use Instagram Highlights
Highlights are part of using Instagram for business to lengthen the longevity of Story posts. This feature allows you to categorize and showcase different aspects of your business. If you're a restaurant, this could be menu items. For clothing stores, it could be sale items or top sellers. 
Instead of disappearing after 24 hours, Highlights moves your Story posts to your profile to live above your grid. It's not only a great way to showcase important parts of your business, but an easy source of evergreen content.
5. Stay on Top of Instagram Trends
Learning how to use Instagram for business requires you to stay ahead of ever-changing trends. This is especially relevant when discovering how to create engaging Instagram Reels to reach a wider audience and boost performance. There are many third-party creator tools that can help, but Instagram offers its own Reel Trends tab so professional accounts can check out what's trending in terms of video, music, and sounds6.
Keeping up with Instagram trends is vital to producing relevant content and maximizing media performance.
6. Create High-Quality Video Content
When you're using Instagram for business, you have to produce high-quality content in order to elevate your brand and effectively reach your audience. Poor quality Instagram Reels or image posts miss out on potential engagement and can even cause you to lose followers if they don't consider you to be professional.
All the content you produce should be through the lens of social media accessibility, as well. Using a video accessibility checklist to create Reels all viewers can interact with expands your reach and makes the social media platform more inclusive. Not only is this better for all platform users, but it also gives your business a positive reputation for creating content everyone can experience.
For example, using a video caption app like MixCaptions lets you create and style Reel captions to account for the Hard of Hearing. Ensuring you format Instagram video captions to stand out against the background also improves them for visually impaired individuals who may not be able to read captions as easily otherwise.
7. Use a Variety of Instagram Post Types
Using Instagram for business effectively also means taking advantage of the different kinds of posts Instagram provides. Each has its own style, purpose, and method for viewers to consume them. Learning how to use Instagram for business growth the right way will have you publishing each for their individual benefits to your brand.
At this time, there are:
Static image posts: Static image Instagram posts are the originals of the platform. You can post a single image at a time or create a carousel of images to post at once for viewers to scroll through.
Story posts: These are vertical posts that are posted for just 24 hours and then disappear unless added to Instagram Highlights for your account. Story posts can be seen by clicking your profile photo or along the top of the main feed.
Reels: Instagram Reels are the primary focus of the platform at this time. Competing against other short form video platforms like YouTube Shorts and TikTok, Instagram Reels are the most popular feature on the platform. Reels also have better organic reach than static posts and Story posts.
Livestreaming: Going live on Instagram is another method for reaching your audience and engaging with them directly. For example, retailers might go live to do a live shopping stream and label each item with a number so viewers can DM them to purchase. The platform used to allow product tagging during live streams but did away with that feature in March of 2023. You can also use live streaming to directly engage with your audience and build on brand loyalty and reputation.
Learn More: Check out our platform battle posts after this to compare YouTube Shorts vs Instagram Reels as well as Instagram Reels vs TikTok and see how these platforms measure up to one another.
8. Check Out Your Competition
Using Instagram for business isn't just about publishing content or tagging products to sell on the app. You've also got a powerful platform where you can check out the competition and see what they're doing. Use this competitive research to help guide your Instagram content strategy. What's working? What isn't?
In addition to seeing what your competitors are doing to reach your target audience, you've also got the chance to see what topics aren't being covered and fill the gap to create unique content your audience hasn't seen yet.
9. Partner With Content Creators
Instagram tips for business all acknowledge the perks of collaboration. Partnering with social media content creators and influencers can be an effective method for widening your reach exponentially and getting your products in front of users who may be ready to purchase.
Instagram has made it easy for content creators to partner with brands via the Creator Marketplace feature7. This feature of the platform lets creators promote themselves for collaborations as well as provide a curated list of brands with whom they're especially interested in working.
10. Leverage User Generated Content (UGC)
Alongside traditional marketing tactics, one of the best methods to improve brand visibility and build trust signals is leveraging user generated content. As you learn how to use Instagram for business more effectively, take advantage of opportunities to leverage UGC such as calling for followers to tag you in posts showing off their purchases or experiences they have with your business.
11. Make Use of Instagram Insights
Available to businesses, creator accounts, and high-engagement personal accounts at this time, Instagram Insights is an in-app reporting tool you should utilize to keep track of post performance, engagement, and other important metrics. These can help you determine what's working, what to change, and opportunities to mold your Instagram content strategy for success.
Instagram Insights provides a wide array of metrics including:
General performance overview

Accounts engaged

Overall reach

Follower growth and demographics

Video post plays

Results for boosted posts
12. Advertising on Instagram
Advertising is one of the most effective ways for using Instagram for business as it increases your reach exponentially. The extremely detailed ad targeting capabilities of the Meta advertising platform allow you to ensure your content is delivered to the people most likely to engage with it.
Recent statistics show upwards of 15% of all shoppers in the United States start their shopping process on Instagram8. This means if you're not advertising with high-quality images and video (video ads statistically perform better), you're missing out on a major potential source of revenue and growing your customer base. 
Instagram Post Ideas for Business
Ideas at a glance: Brand info, sales posts, UGC, giveaways, video tutorials, and behind-the-scenes footage.
Aside from the types of posts on the platform, you should consider Instagram post ideas for business that will boost visibility, engage with your audience, and build up your brand.
To help you get inspired, think about using some of these Instagram post ideas for business:
Brand information: Posts informing your audience about your business gives you the chance to establish authenticity and showcase what you do. Consider sharing brand updates, your mission, or other info that makes your brand special.
Sales: Posting about sales is an effective way to boost revenue and get the word out about current or upcoming deals. Aim to share posts and Reels about sales in creative ways to avoid being overlooked or boring your viewers.
User generated content (UGC): Keep tabs on any UGC posted and consider creating an aggregate post showing off your customers on your account. This could be a carousel of images or a Reel made up of UGC videos. Be sure to follow the right ethical and legal rules for sharing UGC before sharing, as applicable.
Giveaways: Everyone loves free stuff. Publishing Instagram Reels, Stories, and posts about giveaways actively engages your viewers with your brand. It's a great way to build followers and boost visibility with different rules for entry such as tagging a friend and following your account.
Video tutorials: Take the time to teach your audience something with a video tutorial. Publishing Instagram Reels that teach something relevant and interesting is an effective way to keep content fresh and increase your followers. Viewers can also save your Reel to come back to it later. Video tutorials are also popular to share, boosting your overall reach.
Behind-the-scenes posts (BTS): Whether you opt for BTS photos in a carousel post or share a Reel of BTS footage, these kinds of posts can be exciting. Using Instagram for business by sharing BTS footage or posts gives you the opportunity to engage with your audience with a personal touch.
Reels Resources for Using Instagram for Business
To help you learn how to use Instagram for business more effectively, check out this curated list of resources for creating Instagram Reels:
How to Make a Reel on Instagram: A Step-By-Step Guide
When it comes to how to use Instagram for business, the opportunities are endless. Streamline your content creation process by familiarizing yourself with different types of posts, what your audience wants to see, and staying on top of the latest trends. Publish high-quality Reels, Stories, and posts on a consistent basis and engage with your customers to boost your brand reputation.
Additional Resources and References
https://business.instagram.com/getting-started

https://blog.hootsuite.com/instagram-demographics/

https://blog.hootsuite.com/instagram-analytics-tools-business/

https://business.instagram.com/blog/how-to-plan-for-holidays-on-instagram/

https://business.instagram.com/shopping

https://help.instagram.com/637936641677566

https://creators.instagram.com/earn-money/branded-content

https://www.insiderintelligence.com/content/what-s-behind-social-commerce-surge-5-charts