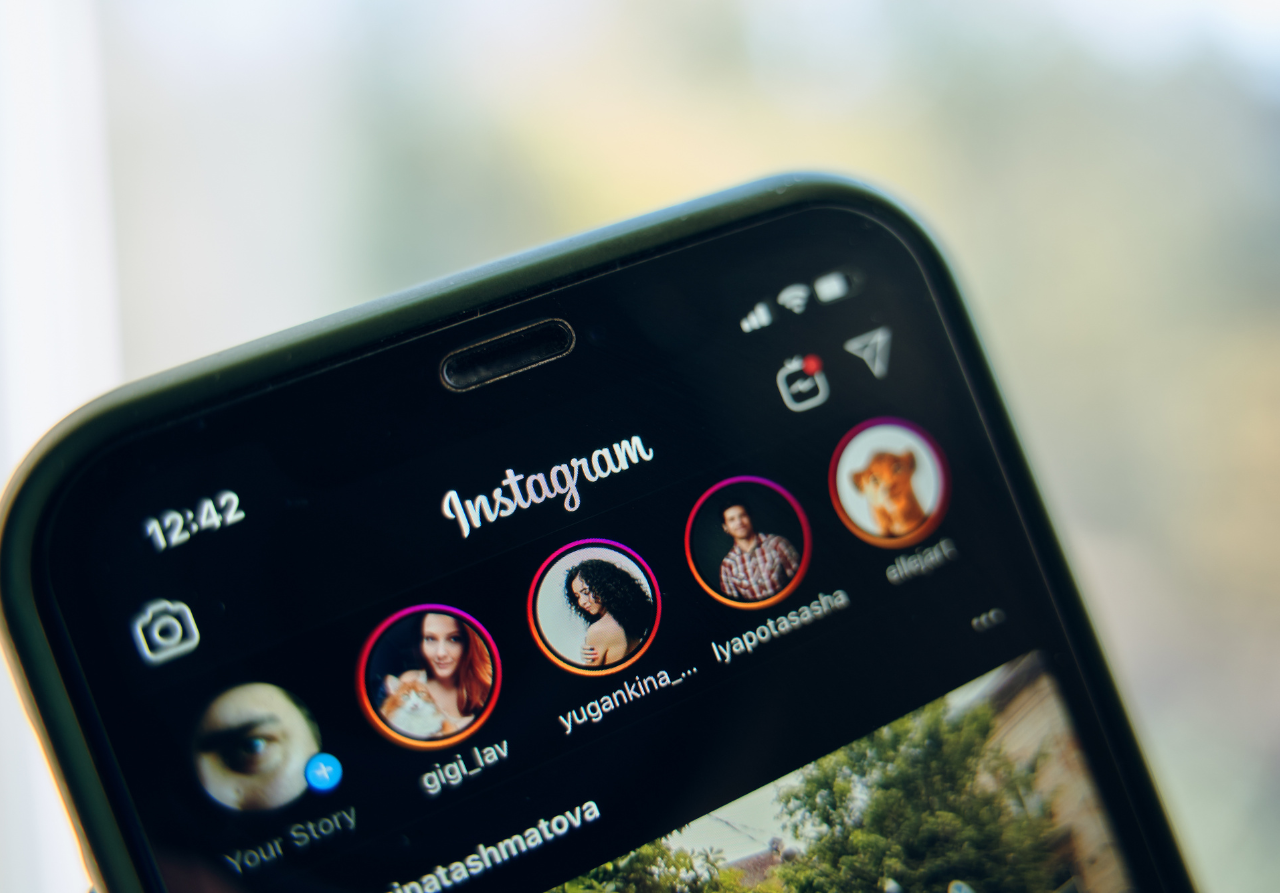 How to Do a Voiceover on Instagram Reels
Instagram Reels are the social media platform giant's leading content today. So much so that Instagram is rolling out its rectangle grid to lean heavily on Reels as the best post type. Content creators should be posting reels to maximize organic reach, anyway, but are you doing everything you can to make your media stand out?
Today, we're looking at how to do voice over on Instagram Reels to maximize the reach and message of your video content. Read on, and make sure you're publishing content that will be noticed!
Ways to Add Voice Over to Instagram Reels
Even though they're only two years old, Instagram Reels have undergone several evolutions to give content creators more options for their media. Today's Instagram Reels max out at a length of 90 seconds in order to compete with slightly longer video content available on TikTok. Short or long, the real key to making the most of Reels is to engage the viewer right away. One of the best ways to do this is by learning how to do voice over on Instagram Reels.
Social media content creators know they have to work smarter, not harder, to make videos that grab viewer attention. Ignoring Instagram Reel voice overs means you risk losing out on viewers, building followers, and having your media seen due to oversaturation. Four main ways for how to do voice over on Instagram Reels are:
Use your voice while recording new video

Record voice actors and hire video editors

Add voice over to Instagram Reels with native editing tools

Use text to speech technology for Instagram Reels voice overs
Use Your Voice to Record Instagram Reels
The first method for how to do voice over on Instagram Reels is to simply use your own voice while recording a video in real-time. There are some circumstances where content creators may want the organic, raw feel of recording their Reel on the spot.
The drawback to this is having to get it all right in one take or needing to reshoot the entire video. It's inefficient for content creators to shoot like this and causes you to run the risk of missing out on one-time events that can't be recreated. Additionally, the sound quality for this method to add voice over to Instagram Reels is likely to be sub-par. Background noise, sudden sounds, and other disturbances could interrupt even the cleanest of takes, wasting time and effort.
Record Voice Actors and Hire Video Editors
Content creators and brands looking for the perfect voice over audio for Instagram Reels may consider hiring voice actors to grab the perfect take. Most content creators don't have an in-house studio and video editors, though, meaning there are several added expenses and time considerations with this method for how to do a voice over on Instagram Reels. You have to pay the voice actors, have the right recording equipment and location, then send those files off to a hired video editor to put together your media.
This is obviously inefficient and impractical for a variety of reasons. Content creators need to be able to manage cost and scale production without sacrificing quality or adding to the budget.
Add Voice Over to Instagram Reels With Native Platform Editing Tools
Most content creators will be creating Instagram Reels with video that's already recorded. What comes next is choosing the perfect audio to engage viewers and capture their attention within the first few seconds. After selecting a video for your Instagram Reel, hit the preview button followed by tapping the musical note on the app. This gives content creators looking to add voice over to Instagram Reels the option to do so with the "Voiceover" button at the bottom.
Once you've selected to add voice over, you can determine where you want your voice over narration to start and click the record button. While this method for how to do a voice over on Instagram Reels is undeniably more efficient for creating top-quality media, it's not without its downsides. Content creators still have the hurdle of recording voice over to get the perfect take with optimal audio quality. It has to be recorded in the app on the spot, so you can't choose an audio file to overlay. There is relatively little you can do with the video sound to make your voice over stand out, running the risk of having it be overshadowed.
Use Text to Speech for Instagram Reels Voice Over
Rounding out the list of methods for how to do a voice over on Instagram Reels is the best one by far: text to speech technology. Today's text to speech technology utilizes an AI voice generator to create humanlike speech to narrate Instagram Videos without the need for hiring a voice actor, wasting time with lengthy editing processes, or having to do multiple takes for the perfect one.
Instagram offers basic text to speech options, but they can be tricky to find in the app and have limited options. Once you've recorded or uploaded the video you want to use for your Reel, go to preview and add the text caption you want. After you've added this text, select the three dots on the right side of the text bubble and select "text to speech." There are only two voice options and limited caption styling options available, meaning content creators don't have a lot of choices to help their media stand out this way.
Don't resign yourself to using the same limited options as everyone else. Content creators using the text to speech voice over app MixVoice can choose from over 20 languages and 60 accents to narrate their media! It's as simple as typing in your script, choosing a start time, and selecting an AI voice actor to add voice over to Instagram Reels that are dynamic and engaging for viewers.
More than just accents and languages, MixVoice also gives you more control over voice over speech speed and different emotions from your AI voice actor. Nothing beats it when it comes to how to do a voice over on Instagram Reels. There are free options as well as a small monthly subscription price for access to all the premium text to speech options. Using this AI text to speech app drastically reduces content creator expenses and saves you time. There's no downside!
Pro Tip: Pair MixVoice with the caption app MixCaptions to generate 100% accurate captions and expand the reach and effectiveness of your storytelling.
When it comes to learning how to do a voice over on Instagram Reels, content creators are looking for the best option to streamline the editing process. MixVoice is the best text to speech app that gives you control over your media and will make it stand out for all the right reasons. Try it out and engage your viewers like never before.