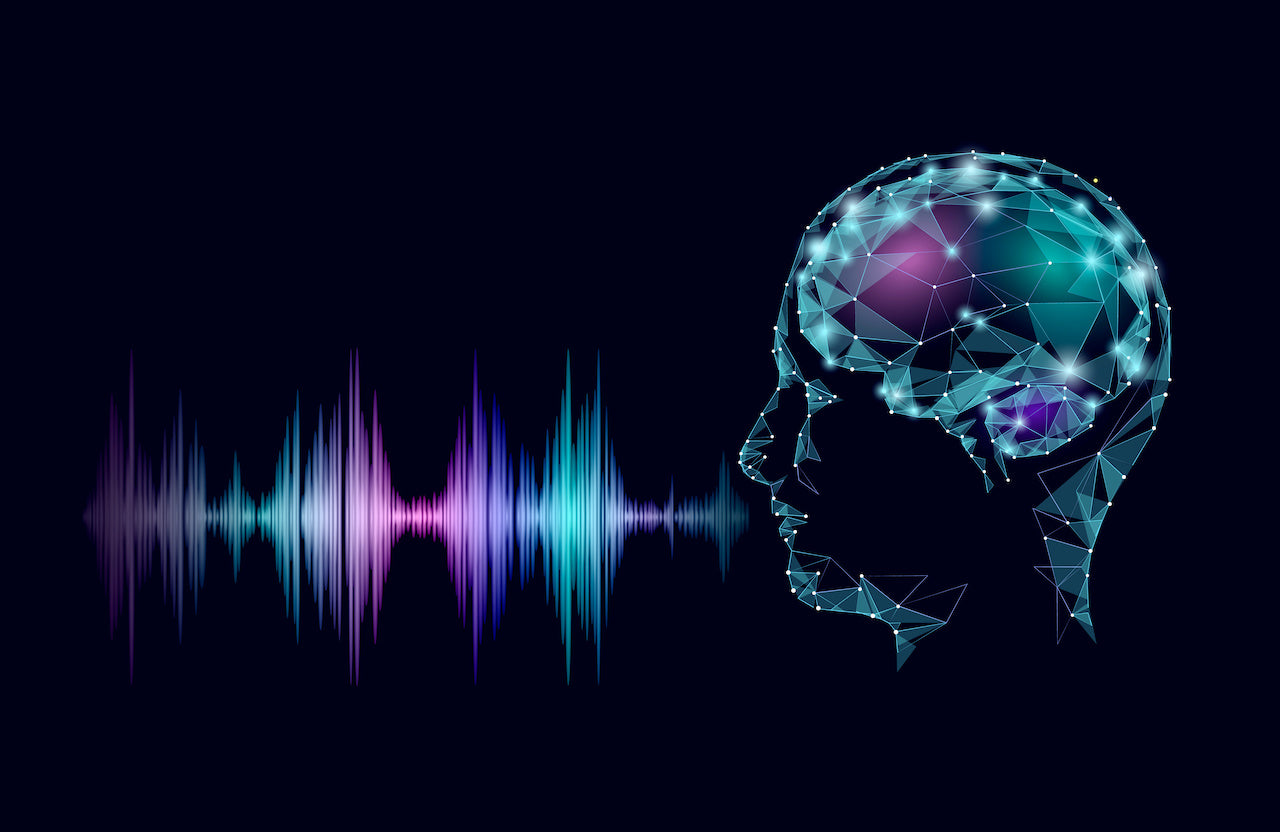 Benefits of a Text to Speech AI Voice Generator for Videos
The amount of video content being produced and shared across social media platforms, YouTube, and other sites is staggering. To stand out and be noticed, content creators have to get creative and find new ways to tell their stories. Advancements in technology have risen to the occasion with AI voice generators that enhance video content and take your media to the next level.
An AI voice generator is part of text to speech technology (commonly seen written as text-to-speech technology or shortened to TTS). They give you command over spoken elements in your media using artificial intelligence to model the human voice. Read on, and learn more about the benefits of a text to speech AI voice generator for videos and up your content creation capabilities.
What Is an AI Voice Generator?
Text to speech technology is a type of technology that converts digital text into speech. An AI voice generator is the latest in TTS tech that is able to generate humanlike speech right from your text. Where previous versions of text to speech technology for videos sounded robotic, an AI voice generator incorporates machine learning for speech synthesis to produce speech with emotion in ways TTS never could before.
These advancements in text to speech apps give content creators new and exciting options for editing and publishing media. Without them, you're missing out on opportunities to streamline and scale your content production, alongside a plethora of other benefits.
Benefits of Using a Text to Speech AI Voice Generator
When you're scrolling TikTok videos, you've undoubtedly heard a slightly-robotic voice narrating loads of videos. This is an example of a basic text to speech AI voice generator. The limited capabilities of native editing toolkits across social media platforms means these videos are all narrated with limited voice variation. Another issue content creators have encountered is TTS options suddenly vanishing from the platform toolkits altogether, making them unreliable when it comes time to edit and publish media.
Choosing a text to speech app like MixVoice gives you control over a variety of features that streamline the editing process and take your video content to the next level with AI voice actors. Some of the benefits of a text to speech AI voice generator for videos are that it gives you:
Lifelike AI voice options for video

The choice to not use your own voice in videos

Perfect VO recordings in one take

Ability to narrate in non-native languages

Voice options for non-speaking subjects (e.g. pets)

Better vocal quality than you may be able to record yourself

A way to stand out from standard TTS voices on native editing platforms

Cost-effective content creation and editing

Increased flexibility and scalability
1. Lifelike AI Voice Actor Options
The most obvious benefit of a text to speech AI voice generator for videos is the selection of AI voice actors. Native editing toolkits on social media platforms are limited to few options, each of which is usually only mediocre when it comes to being realistic. The limited choices of AI voice actors also leaves your video sounding like all the rest instead of being unique.
The best text to speech app for videos will have an AI voice generator that offers lots of realistic options to choose from. MixVoice, for example, gives you over 85 text to speech voices for your upcoming project.
2. Adding Different Voices to Video
Sometimes you don't want to use your own voice in videos. Whether it's because you're uncomfortable with recording VO, shy about hearing your own voice, or want variety in your media, a text to speech AI voice generator gives you that option without sacrificing quality. Telling your story using a different voice has never been easier as the AI voice generator takes your script and turns it into speech with emotion.
3. Perfect VO Recordings in One Take
Using a text to speech AI voice generator also means you're getting a perfect VO recording in one take. You don't have to worry about missing a word, screwing up a line, or background noise affecting the sound quality of your recording. Simply type in your script, choose a language, accent, voice, and emotion, then hear it come to life. Not only does this make the recording process easier, but it also makes editing content much faster.
4. Narrate in Non-Native Languages
Sometimes being shy about recording your own voice isn't the problem. What about reaching audiences who speak other languages? Using a text to speech AI voice generator on a powerful app like MixVoice lets media creators and editors reach a wider audience at the touch of a button, supporting over 22 different languages. You're not limited to just choosing different languages, either. Select from over 60 accents to connect with your audience and tell your story better.
5. Voice Options for Non-Speaking Subjects
The benefits of a text to speech AI generator for videos isn't limited to giving voice to humans. There are endless opportunities to add voice to non-speaking subjects and make your media more creative, as well. Have a clear idea of what your pet sounds like? A TTS app AI voice generator brings their personality to life. You can add voice and emotions to videos however you want, making your content stand out for all the best reasons.
6. Better Vocal Recording Quality for Videos
Some of the most infuriating things about recording VO for videos are all the ways it can go wrong. From botched lines to background noise or inferior equipment, it can be challenging to get the perfect take. A text to speech AI voice generator removes this obstacle for content creators and editors as it pulls speech directly from your script. This means you can add voiceover to video with higher quality and in less time.
Beyond just recording quality, there's also the matter of your audience hearing it! The best text to speech app will also have features like audio ducking to automatically lower video volume (i.e. music) when voice is on.
7. Stand Out From Standard Text to Speech AI Voices
Creating content is about reaching your audience to tell a story. From independent content creators to brands looking for ways to stand apart from their competitors, a text to speech AI voice generator is just what you need. Native editing tools on social media platforms are limited to very few AI voiceover options. Add to the mix their unreliability, and content creators are turning elsewhere for their tools.
Voiceover apps like MixVoice provide reliable features to make your media stand out in all the best ways. Different AI voice actor options, language choices, available accents, and more come together for a powerful, easy-to-use TTS app you can't afford to go without. Don't create boring content. Let your voice be heard.
8. Cost-Effective Content Creation and Editing
When it comes to content creation and editing, the bottom line is important. Traditional methods of adding voiceover to video are time-consuming and expensive. You have to find your voiceover actors, capture the recording, then send it to editing while navigating back-and-forth versions until it's just right. A text to speech AI voice generator cuts all that out and gives content creators a streamlined, cost-effective way to produce and edit their media.
With the MixVoice app, for example, you can go from script to speech in a few simple steps.
Download the MixVoice app (

iOS

/

Mac App Store

/ Android

)

Create a new project and choose your video file

Trim your video to your desired start and end times

Click "voice over" and drag the timeline to where the AI voice generator speech will begin

Type in the script, choose a language and voice, get your results
Creating and editing video content has never been easier. A text to speech AI voice generator gives the power to create great content accessible to everyone.
9. Increased Flexibility and Scalability
A natural byproduct of cost-effective content creation and editing is the ability to adjust on the fly and scale your production. The use of an AI voice generator means you can edit voiceover without having to re-record voice actors. It's also easy to create and export different versions of the same video for A/B testing or simply to get more use from footage without having multiple recording sessions.
A TTS app with AI voice generators also lets you scale your content production because you can navigate the editing process faster and at a lower cost. Low monthly subscription fees allow you to create as many projects as you want for a flat rate as compared to paying per-project for other methods.
As you've learned, the benefits of a text to speech AI voice generator for videos are vast. Improve your storytelling and bring your videos to life with ease, making use of the wide variety of features available. Don't settle for the limitations of native platform editing tools when you've got access to a powerful app like MixVoice at your fingertips. Ready to take your video content to the next level?
Download MixVoice Today!