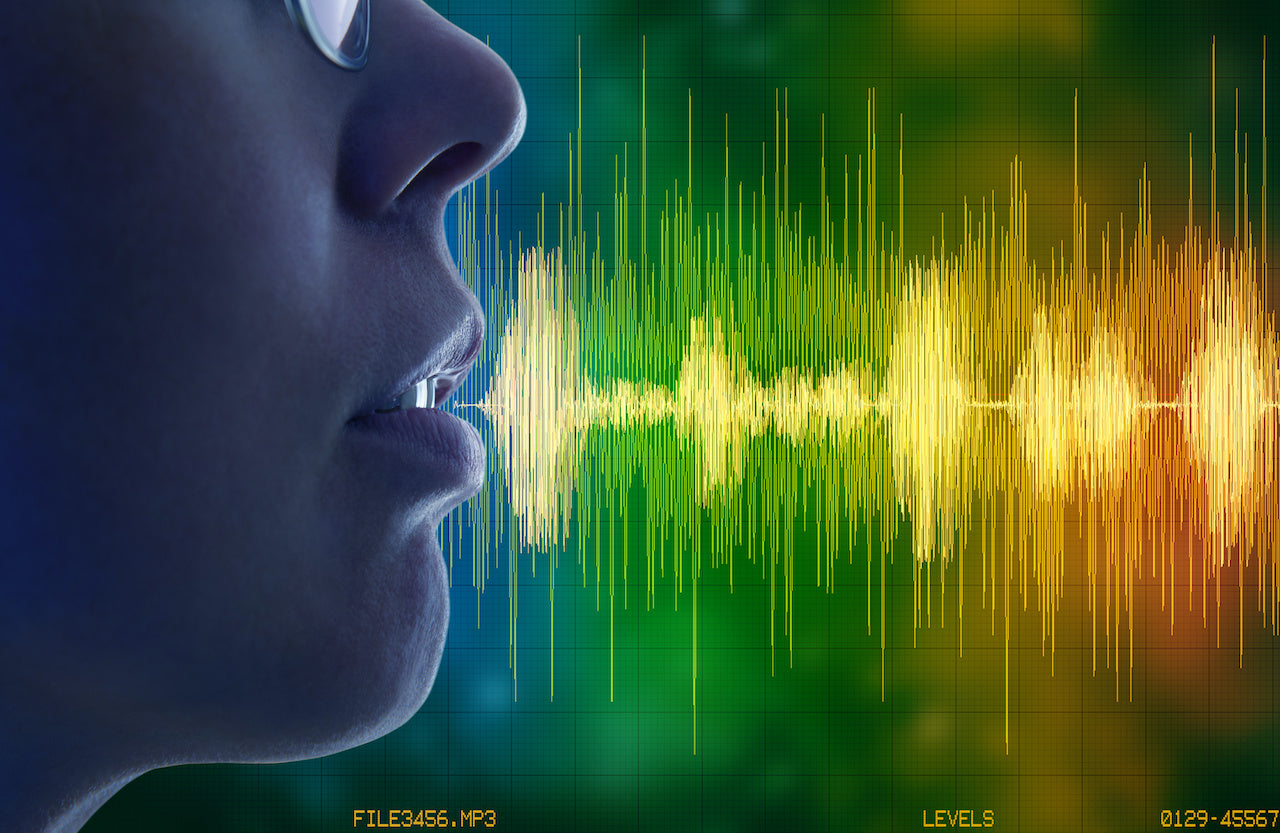 Ways to Use Realistic Text to Speech Voice Apps
Realistic text to speech voice apps have changed the way content is created and consumed across a variety of industries. From education to entertainment, AI voice over apps are the present and future. If you're not using them yet, you risk your content being overshadowed and falling short of its full potential.
Let's explore ways to use realistic text to speech voice apps to maximize your media's performance and put you ahead of the rest.
Do I Need to Use AI Voice Over for My Videos?
The short answer is yes, you do. Using realistic text to speech voice apps allow you to scale production, reduce the cost of creating your media, and multitask on multiple projects at once. In today's world, media is consumed at very fast rates, meaning you have little time to capture viewer attention and engage with them. A TTS app adds elements to engage your audience from the moment your video starts—or at any point you choose—boosting views and growing your audience.
Using realistic text to speech voices also makes your media sound much better. TTS voices that aren't realistic are jarring and speak more slowly. These are the robotic voices you think of which are available on native social media editing platforms. Not only are they unrealistic, but they sound like every other video and may have viewers swiping past your media instead of staying around to watch.
Uses for Realistic Text to Speech Apps
Realistic text to speech apps have a multitude of uses across industries, making them powerful tools for content creators. These apps make it easier to create professional-level media while simultaneously boosting accessibility to all.  An AI generator is able to use different languages and dialects to increase reach to a global audience.
Each platform has its own unique ways creators are using TTS to elevate their media, meaning there's always a new use to be considered. Some of our favorite ways to use realistic text to speech voice apps include:
Creating TikTok video content

Adding voice over to Instagram Reels and Stories

Narrating YouTube content

Making educational or "how-to" content

Using voice over for photo or slideshows

Creating effective ads at scale

Promoting travel and tourism
Creating TikTok Video Content
One of the most popular ways to use realistic text to speech voice apps right now is for TikTok videos. AI voice over allows social media content creators to add vocal audio to their media quickly, easily, and at low costs. As TikTok suggests posting between one and four times each day, being able to scale production is paramount to increasing video performance, expanding your reach to new viewers, and improving searchability on the platform.
Content creators can experiment with how to get a different TikTok text to speech voice on the native platform, but third-party apps give you access to a wider range, including numerous accents, languages, emotions, and speech speeds.
Adding Voice Over to Instagram Reels and Stories
Just like TikTok, adding voice over to Instagram Reels and Stories is another way to use an AI voice generator for social media content creation. Tools like the voice over app MixVoice export high-quality videos in a variety of aspect ratios, including those perfect for TikTok and Instagram, making the workflow much easier and ready to publish after export.
Instagram Reels is the platform's biggest feature, with over 2 billion people interacting with Reels each month. So much video content means creators have to find ways to stand out. Instead of standard native voice over features that offer few-to-no ways to customize them, realistic text to speech voice apps let you add audio that stands out for the right reasons and tells your story the way you want it told.
Narrate YouTube Content
YouTube is one of the most important platforms for social media content creators looking to monetize their media. Using an AI voice over app engages viewers and increases average watch time, which is a critical metric contributing to how well your content ranks. Higher watch times lead to better discoverability and increased ability to monetize your content.
Using a TTS app also lets content creators create fun, engaging videos for YouTube Shorts. As the platform recently announced its intention to monetize Shorts, this will continue the explosive trajectory of YouTube Shorts' importance as it competes with TikTok and Instagram Reels.
Making Educational or Instruction "How-To" Content
Not all ways to use realistic text to speech voice apps are limited to social media. Some of the best ways to incorporate TTS technology is with educational material. Whether it's for students with different learning abilities or to create educational content without having to record your own voice, the uses for text to speech apps for educational content are far-reaching.
Additionally, you can use AI voice over to narrate "how-to" instructional content for placement on social media, a blog, in a classroom setting, or even as part of a professional work environment. With TTS apps, narrating these types of videos can be done quickly and easily, choosing where to begin each part of your script to match with the step in the process.
Using Voice Over for Photos or Slideshows
Realistic text to speech voice apps aren't limited to video voice over. Individuals, as well as professionals like photographers and videographers, can use these apps to add AI voice over to photos or slideshows, too.
For example, the MixVoice TTS app allows creators to add up to 90 seconds of voice over to a photo. This could be useful for social media videos as well as educational or instructional videos for subjects like art history and more. If you've already created a slideshow, you can import it into the app and add voice over to it like any other video, letting you narrate your photo story the way you want.
Creating Effective Ads at Scale
You may also consider using realistic text to speech voice apps for creating effective ads at scale. With an AI voice over app, you can easily create more engaging video ads without the added expense of hiring voice actors or worrying about getting the perfect audio recording. It also cuts down on production expenses for edits to A/B test different ad scripts. 
With a realistic text to speech voice, you can engage viewers on any platform you want, showcasing your product or services and converting them into sales.
Promoting Travel and Tourism
Travel and tourism industries have unique opportunities to provide ways to use realistic text to speech voice apps. These industries have customers from various backgrounds and languages, making a TTS app the perfect tool to expand your communication abilities to all your customers and guests.
For example, a guided tour may have an accompanying video where you offer narration in a number of different languages. If you're a travel company or run a travel blog, you may want to engage with viewers around the globe, using TTS apps with multiple language capabilities.
There are endless ways to use realistic text to speech voice apps to elevate your media and maximize its performance. Regardless of the industry, content creators are using AI voice over to tell their stories and engage audiences around the globe. Try out MixVoice TTS app and take your media to the next level.
Bonus: Learn how to create better content for your accounts with our guide to text to speech tips for video.