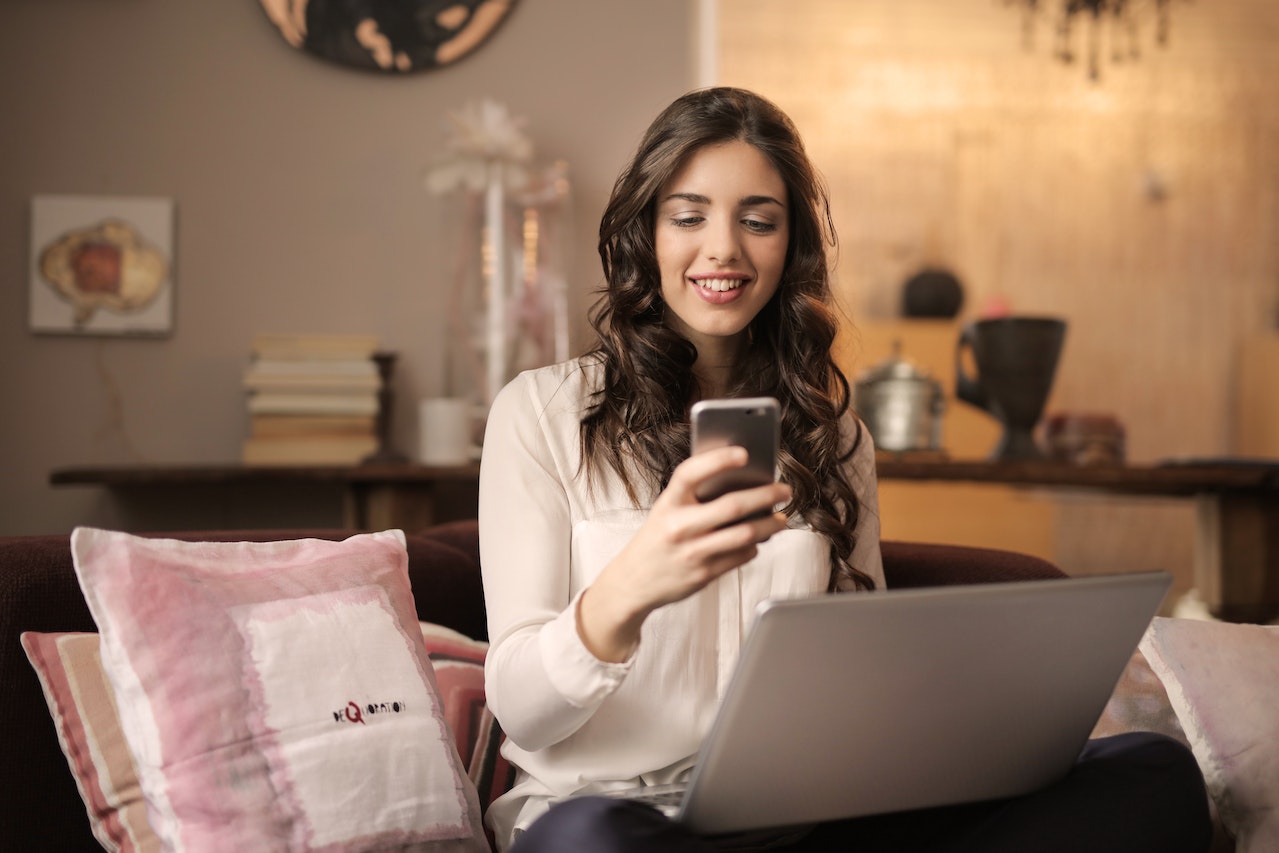 How to Do Text to Speech on TikTok
Text to speech has taken TikTok by storm, allowing creators, brands, and businesses to bring a new dimension of personality and edge to their videos for a fraction of the cost and effort. The effect of the text to speech era has been so influential that the field was valued at $2.8 billion in 2021and is expected to reach a valuation of $12.5 billion dollars in 2031. 
Learning how to use text to speech on TikTok is the first step to leveraging this powerful tool for your social media growth. Below, we're covering what text to speech is on the TikTok platform, tips to help you get the most out of text to speech, and a helpful how-to guide for insertion and upload.
Overview of Text to Speech on TikTok
Text to speech use has grown exponentially with the launch and rise of TikTok, Instagram, and other video-driven platforms. This is with good reason, as creators experience increased engagement, enhanced storytelling capabilities, and significant cost savings as a result. The best part is that it's true no matter what type of content you're creating — from how-to guides to promotional videos. 
For example: "Day-in-the-life" vlogs are powerful storytelling tools in themselves, capturing the reader's attention and giving them a first-person view into the most intimate aspects of someone else's life. While addicting on its own, text to speech allows for outside narration to really set the scene and give it a humanized feel. It eliminates the risk of mundane or routine content and offers the possibility of an internal conversation and dialog facilitated by external stimuli.
Why Should I Use Text to Speech on TikTok?
On the fence about learning how to use text to speech on TikTok? Here are just a few of the benefits you can expect as a result: 
Provide Context and Engage Viewers Immediately
Text to speech offers a unique dimension of context to videos, especially if a creator is working with inanimate objects or more mundane content (at first). The benefits of a text to speech AI voice generator include providing human-like voice over options that instantly engage viewers. It encourages them to continue watching the content, eagerly anticipating the flow of the story and scene. 
Narrate Videos Easily
Manual voice over creation and narration can take hours of time — which can be extremely challenging as you work to meet the pace of your content calendar. Learning how to get text to speech on TikTok can streamline this process significantly and preserve the flow of your story. You can also narrate in a more accessible way, leveraging new languages and dialects seamlessly to connect to global audiences. This can be especially helpful to polyglots, expats and small businesses working to sell in different countries.
Increase Flexibility and Scalability of TikTok Video Production
Learning how to get text to speech on TikTok allows you to create content more flexibly and sustainably. You can bypass the process of hiring voice actors entirely, capturing variable tonality, feeling and flow with a single software in just a few clicks. These benefits alone can reduce overall production costs and put more time back into your day, giving you a single source of sound creation, production, optimization and publication. 
Building a Voice for Your Brand
Nothing can connect your viewer quite like a human voice can. Learning how to use text to speech on TikTok makes it easier to create and amplify a brand voice across every stage of business, giving your consumer a level of consistency that wouldn't necessarily be present with per-video voice actors. Plus, it offers a more nuanced experience by allowing you to use a different TikTok text to speech voice than the normal one, which is inconsistent, overused, and known to have occasional performance issues.
How to Add Text to Speech to TikTok Videos
Ready to learn how to do text to speech on TikTok? Here are a few steps to take to get you on your way. 
Add Text to Speech to a TikTok Video Natively
Content creators can insert text to speech into TikTok videos natively. Simply enter the Creator Suite and record your content. Then, tap the Text button to the right-hand side of the screen. Then, upload your caption, and confirm by tapping on Done in the upper right-hand corner. 
After you do this, you can select your text, and select the text to speech option in the editing suite. TikTok will add an AI-based vocalization to whatever caption you've chosen, narrating your video. 
Despite the accessibility, this method is less competitive than using a text to speech app like MixVoice. The interface is often buggy, causing text and audio flow mis-match, among other issues. The AI voices provided are also very clearly not human, compromising the overall quality and engaging "feel" of the video. 
Use an Online Video Editor
Online video editors can also be a way to insert text to speech into content without having to learn how to do text to speech on TikTok. The process for this can vary by program, however, all of the platforms and options available have the same limitations: 
Limited editing options:

Content is too versatile to stick to just one or two editing styles. Most online video editors lack the range of editing styles that your audience expects, which can limit your video's engagement and performance. 
Less ease of use:

As with any online video editing tool, you can expect a significant learning curve. This can result in sunk time and cost that directly impacts the production schedule. 
Limitless inefficiency:

As you create, you may find yourself panning between projects to get multiple deliverables completed at once. Many online video editors don't have the capability to support this, resulting in lost time and frustration trying to navigate either option.
Use a Text to Speech App for TikTok Videos
Text to speech apps for TikTok content creation are the most efficient choice available for text to speech insertion. You save on cost and time spent all while gaining access to a wider variety of text to speech voice and accent options than traditional or native editing tools. Specialty text to speech apps offer a more curated experience that results in higher-quality content, as text to speech is the primary focus these apps are built around.
How to Add Text to Speech on TikTok Videos with MixVoice
MixVoice is the most inclusive text to speech voice over app for your consideration, offering user-friendly voice over featuring over 20 languages and 60 accent types. You can apply text to speech to both photos and videos seamlessly in the MixVoice platform editor, switching between projects in just a few clicks. 
One of the few things that sets MixVoice apart from other text to speech app options is the innovative simplicity that's woven through every user-forward area of the platform. The excellent user interface saves you time and money at every phase of the editing process, helping you scale your content production. Additionally, users can now add voice over to a photo, bringing your static imagery to life with a new dimension of viewer engagement with up to 90 seconds of content. 
Below, we've listed the simple steps you can take to create text to speech videos in the MixVoice interface. 
Creating Text to Speech for Video With MixVoice App
Download the MixVoice app  (

iOS

/

Mac App Store

 / Google Play Store

)

Start a new project and choose your photo or video file

Trim your video, selecting the start and end times

Click "

voice over

" then drag the timeline to where you want it to start

Type in your script and click "

voice

"

Choose the AI voice actor, language, accent, emotion, and speech speed you want

Click "

save and share

" and export your video for TikTok
Steps to Upload Video to TikTok After Exporting
After you export your content, you'll be able to easily find it in your save location. This may be your camera roll, or an alternative area (such as your files). To upload your video to TikTok, you can: 
Tap the

+

sign at the bottom middle of your screen 

Tap on "

upload"

at the upper area of your screen, selecting your video from your camera roll 

Upload as many exported clips or videos as you'd like until the process is complete. 
Best Practices for Using Text to Speech for TikTok Videos
Now that you learned how to do text to speech on TikTok, you can begin to refine your process to maximize your results. Tips to begin inserting into your content creation steps include: 
Experimentation:

Choosing different voices and stylized vocalization elements can be a fun new way to connect with your audience. Viewers may resonate with male, female or nonbinary voices, engaging with your video content on a deeper level. 
Balancing:

Taking the time to optimize your audio and balance your sound content can go a long way to a video's viewability and engagement potential. This step makes your video appear more polished and viewer-ready.
Optimization:
Video content that's optimized for accessibility performs better on each platform. Choosing to
add captions to TikTok video
makes media more descriptive for disabled viewers and those who prefer captions can offer you lasting results. 



Download MixVoice Today!