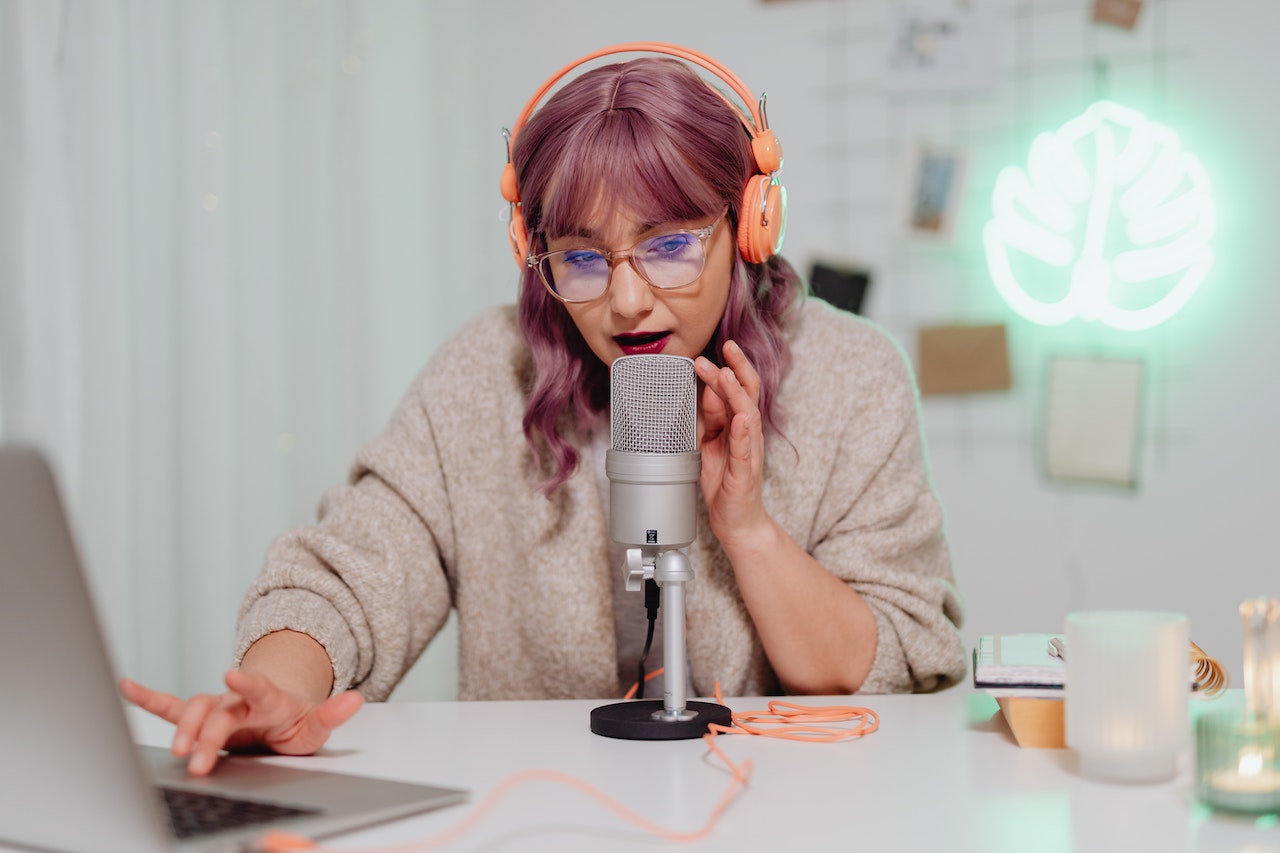 How to Voice Over a Video
Learning how to voice over a video expands the reach and increases engagement for your media. Why? Simply put, voiceover empowers audiences to enjoy your video in a more tangible and in-depth way, supporting eLearners, those with disabilities, and those who are looking for new ways to engage with your content. 
Below, we're exploring what a voice over is, how to best leverage voice over in your videos, and how to voice over a video using MixVoice for higher quality results and reach.
What Is a Voice Over?
Voice over is a production technique that allows video creators to narrate a story without being seen. Using voice over (or text to speech) in your videos enables your viewers to have a better overall viewing and engagement experience. It also has been linked to higher overall conversion rates for those who are selling B2B or B2C products. Learning how to voice over a video is a valuable skill and instantly elevates any sort of video content you're producing – no matter what its end purpose is. 
Who Uses Voice Over for Videos?
Many different types of creators may choose to use voice over in their videos, either on a personal or a business basis. Social media content creators often benefit the most, as they create a high volume of content over a shortened period of time. Other types of creators benefit from using voice over for videos, as well, including:  
Social media influencers
Brands and businesses
Videographers and photographers
Educators or coaches
Hobbyists and DIYers
Novice or personal videographers 
Local government agencies and entities 
Anyone may choose to use voice over in their video assets at any time to enhance accessibility and to create a higher potential for engagement and reach. 
How to Voice Over a Video for Better Content
Using voice over for video content is easy with a text to speech app such as MixVoice. Here are a few tips to help keep your videos as sleek and professional as possible through the editing process. 
Determine the Feel/Tone of the Video
Video voice over impacts the overall presentation and "vibe" of your video to your viewer. Before choosing a voice over style or method, ask yourself: How do you want your video to feel? Considering elements that contribute to the flow of a video, such as the overall tone of the brand, story, and possible transformation that customers can experience when they choose to use your product, helps you to choose the best voice over option possible. 
If you haven't yet already, consider mapping out the goals and KPIs associated with your video content (if applicable) to determine the best route to take that will preserve and align the tone of your video with the "bigger picture" – whether you're working for a brand, channel or on an independent basis. 
Outline Specifics in a Script to Tell Your Story
When you use voice over, you'll want it to be as natural and "free-flowing" as possible. To help you maximize the benefits of using voice over, you might consider using a script to outline and guide your story, covering all of the key details and points of your video asset. After you do this, leverage your script as a resource to ensure you do not forget what you want to convey and that no critical elements of content, tone or flow are missing in the final review of your video. 
Decide How to Add Voice Over to Your Video
If you're considering voice over, it's important to understand the range of options you have at your disposal. For example, you can choose to use your own voice, use a team member's voice, record voice actors, or use an app to bring your videos to life with a voice over. 
With this in mind, we do want to note that using a TTS app with an AI voice generator like MixVoice is a stronger choice to use for your voice over experience. These tools offer consistency, clarity, and a more professional feel that other options may or may not deliver consistently, elevating your videos above the competition. They are also simpler to use and more time efficient than other options (such as using a live voice actor or your own). 
Review Your Video Content for Any Adjustments
Reviewing your video and voice over experience ensures that you catch any mistakes or other "rough spots" that could compromise the quality of your video. It also gives you the opportunity to align the voice over and your video as accurately as possible, removing appearances of "lag" or disorientation. 
With this in mind, you'll want to be sure to choose a strong technical tool to make this process simple and effective. MixVoice offers an exceptionally easy-to-use native platform that allows you to easily adjust and refine your video prior to export. With MixVoice, you're able to work on multiple different videos at any given time, allowing you to come to each project with fresh eyes (and navigate between them, seamlessly). 
This type of specific technical tool is more effective to use than a native video editor, as it offers more seamless navigation and a less time-intensive process than you'd otherwise find. MixVoice is also more intuitive and far easier to use with no training needed. 
Higher quality content (and more content) results in faster and more sustainable channel growth – which is the goal of many who are looking into voice over for their videos. 
Using MixVoice to Add Voice Over to Video Content
Are you ready to use MixVoice for your videos? Here are the steps you need to take to start: 
Download the MixVoice app from the iOS, Mac App store or Google Play Store.

Follow the setup steps and begin working on your first project.

 
Start a new project.

Follow the prompts on-screen to select the video or photo file that you want to add voice over to. It can be any length or relevant video file type. 

Trim your video to fit start and end times.

You'll want your voice over to have as much impact as possible. Trimming your video allows your viewers to focus on the most important parts of your message, enhanced by the voice over the style you choose. 

Set your timeline.

Click "voice over," which will then enable you to drag the timeline to where you want AI text-to-speech to begin. You can review your video prior to the final cut to ensure that everything lines up and presents as intended.

Personalize your content.

Type in your video script, and choose a language and voice for your voice over.

Make it your own.

If you'd like, you can choose to customize or remove the watermark from your video. This does require a premium subscription to MixVoice. 

Export your video.

You'll then select your export settings and can save your video in your desired video ratio, conveniently located on the "adjust" menu

.
Download MixVoice Today!