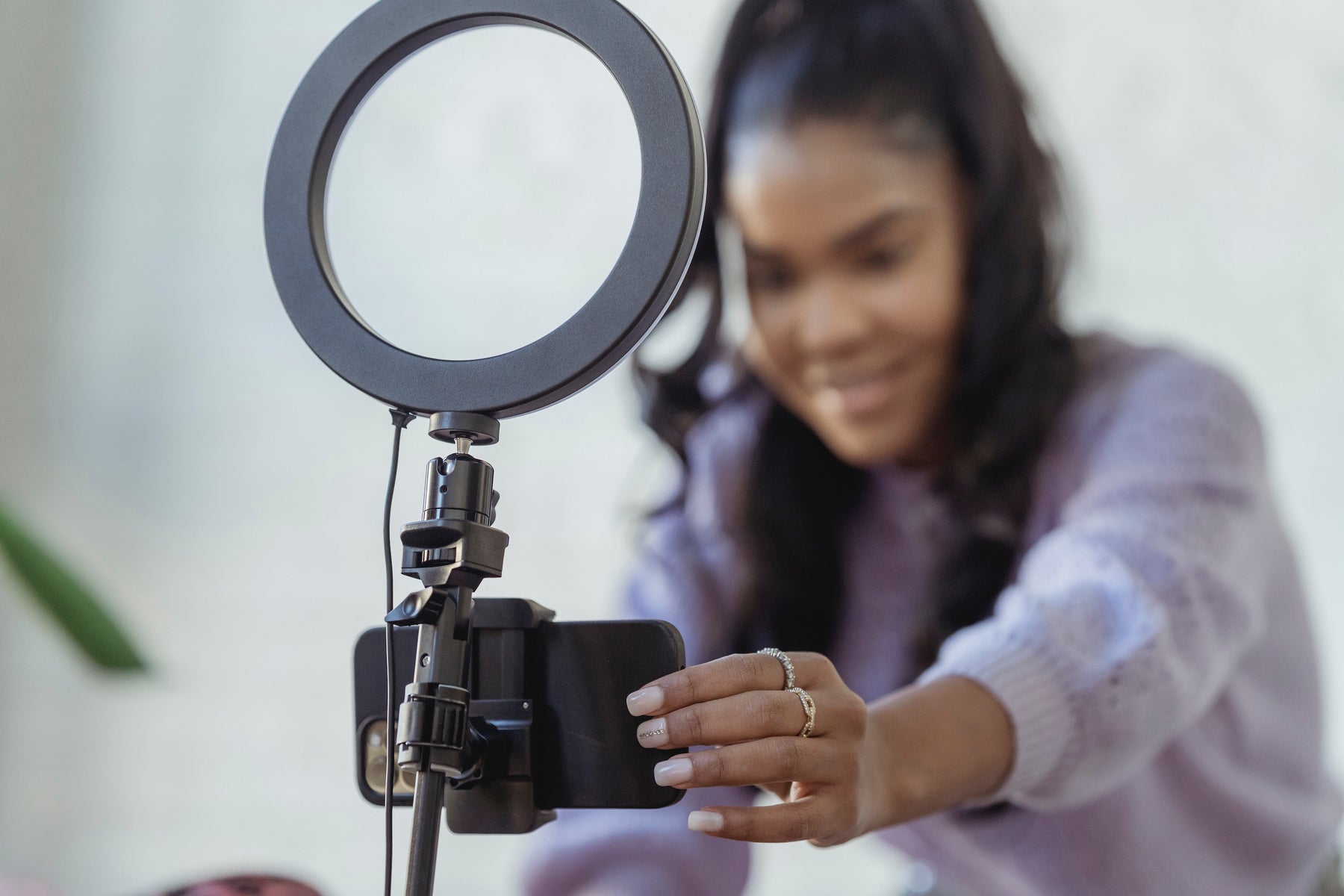 AI Generated Scripts: Shorten the Content Creator Process
AI has revolutionized the content creation process across industries, significantly streamlining the process for millions of creators. We see this clearly in the numbers, as Forbes has found that 57% of respondents believe that AI will improve curated content (and is estimated to be an industry with a $407 billion market worth by 2030). 
There are near-endless options to consider as you customize your content creation process with AI. Whether you're looking to shorten your script writing process or you're looking for help with image creation, AI is a worthwhile option to consider. 
Below, we discuss applications of AI in the context of script generation and content creation, as well as the benefits creators discover with consistent and effective AI use in their workflows. 
What Is an AI Script Generator?
AI script generators take inputs from users and digital sources to create high-quality written content that is tailored to the needs and interests of creators across industries.
As video content has become more popular across social platforms, AI script generators have as well. Many attribute the rise in use to the newfound demands placed on both professional and amateur content creators to "keep up" with video trends, different video content formats and various social media platforms (such as YouTube Shorts and Instagram Reels). 
Learning how to make AI generated scripts is a fantastic investment in one's effectiveness through the content creation process, allowing more time for other critical tasks; such as video editing, optimization and publishing. 
Benefits of AI Generated Scripts for Content Creators
There are several other benefits that creators gain from learning how to make an AI write a script, including: 
Faster content production times:

Learning to master tools for AI generated scripts doesn't just help creators to shorten their workflow. It also allows them to keep up with faster content production schedules for a

faster rise in audience growth.

Lower production costs:

AI generated scripts save creators money, as they will only have to pay for the tool they are using (if that), rather than a staff writer, or writing their own from scratch.
Increased scalability:

Scalability is directly impacted by the ease of script generation, as this dictates how quickly videos are produced (and subsequently monetized). 
Increased editability: Due to the high-quality, algorithmic nature of AI generated scripts, less editing is needed overall in most cases. Any edits that are needed are generally easier to identify, as there is no personal tie to the content that is experienced by self-created scripts. 


Ways to Use AI Generated Scripts
AI generated scripts aren't just for social media videos. They are also beneficial in many areas of marketing, including: 
Script outlines for content planning/brainstorming

Content creator scripts for social media videos

Creating VO scripts for voice actors

Generating scripts for text to speech tools
1. Use AI Generated Scripts for Video Outlines & Planning
AI generated scripts are incredibly helpful to use as you create outlines for video content planning and strategy. 
Planning ahead ensures a higher level of cohesion within your content, and allows you to pivot with the needs and preferences of your audience and industry. This benefit is underscored the more that creators use AI generated scripts, relying on speed and flexibility of the production process to get the most targeted and strategic content possible at any time. 
When you learn how to make AI generated scripts, you'll be able to quickly jump on trending topics, informing your audience and making your content the clear top and timely voice in your industry. 
2. Create AI Generated Scripts for Social Media Video Content
Learning how to make an AI write a script saves creators thousands of dollars as they prepare social media video content. With many authorities recommending that creators post multiple times per day across platform types and styles, it becomes nearly impossible to keep up with created content demand. 
AI generated scripts are especially helpful for "storytime" type content that has become popular on sites such as Instagram, YouTube and TikTok. It's also helpful for how-to style videos with narration to support the viewer as they master a new skill. 
3. Create AI Generated Scripts for Voice Over
AI generated scripts for voice over save time and money for content creators as they scale creation. 
Great voice over scripts are concise and clear. Using the right prompts for AI generated scripts produces properly denoted scripts that show voice over actors how to deliver their lines in the most production-ready way possible. This makes it easier and more efficient to produce succinct, editable scripts at scale versus writing them manually. 
Content creators not using live voice over actors can pair AI generated scripts with an AI voice generator to record high quality voice over audio in a single take. These scripts help creators determine the right AI voice actor for the role, the ideal delivery speed of the piece and the emotion (as needed) that is best for a perfect, impactful delivery. 
Voice over tip: Learn how to pair AI content tools with how to write a voice over script to optimize your creation process from beginning to end.
4. Utilize AI Generated Scripts With Text to Speech Tools
Many creators find that using a "layered" approach is the most effective way to win the hearts and clicks of users. That's why we've seen a rise in content that is created with AI generated scripts,  AI text-to-speech apps such as MixVoice, and even caption apps like MixCaptions. 
When these tools are used in tandem, creators unlock a range of benefits, including: 
Heightened productivity 
Clear, platform-optimized captions and content 
Smoother user experiences
Supportive content for Hard of Hearing audiences or those who prefer more layered content 


Many creators find that over time, these tools are useful and needed to support the flow and demand of content as their channel grows. It's simply a matter of when to invest. 
How to Make AI Generated Scripts for Your Content
Now that you know the value that AI generated scripts bring to a content piece, it's time to explore how to make AI generated scripts. We've summarized what you need to know to get your desired output, every time. 
Before we begin, it's helpful to remember the general "rule of thumb" when it comes to learning how to make an AI write a script: Be as specific as possible. This significantly lowers the possibility of incorrect outputs, and continues to train the AI tool for your specific needs in the future. 
Here are a few other tips to keep in mind:
Be specific about your video length:

Being up front about the objective and quantitative parameters ahead of time (such as the video's length) ensures that you walk away with the most optimized script for the time allotted. 

Note the video's goal:

Clearly defining the goal of a video (as well as who it is intended for) helps your content to be as strategic and optimized as possible, lowering the need for editing later. 
Confirm details, keywords or core focuses of the content:

Many assets and content types are visible via search engines. By specifying these details, you optimize ahead of the output, streamlining your production process more than you otherwise would. 
Add a tailored call to action (CTA):

AI script generators are able to optimize and tailor your call to action. Don't forget to add one to your prompt before executing it. 
While AI generation tools are valuable to the content creation process, they are not perfect and are always evolving. It's best to check all drafted scripts prior to execution and production to ensure that your message is as clear as possible. 
Tools for Creating AI Generated Scripts
There are many different types of AI script generation tools that appeal to a range of content creators. Some of the most common include: 
ChatGPT

Sendspark

Jasper

Neuroflash

TinyWow
Experimentation is helpful as creators determine what tool fits most effectively with their current content needs. 
Additional AI Content Creator Resources
Looking for other AI-related content creation resources? We've put together a short list to get you well on your way to productive and optimized processes: