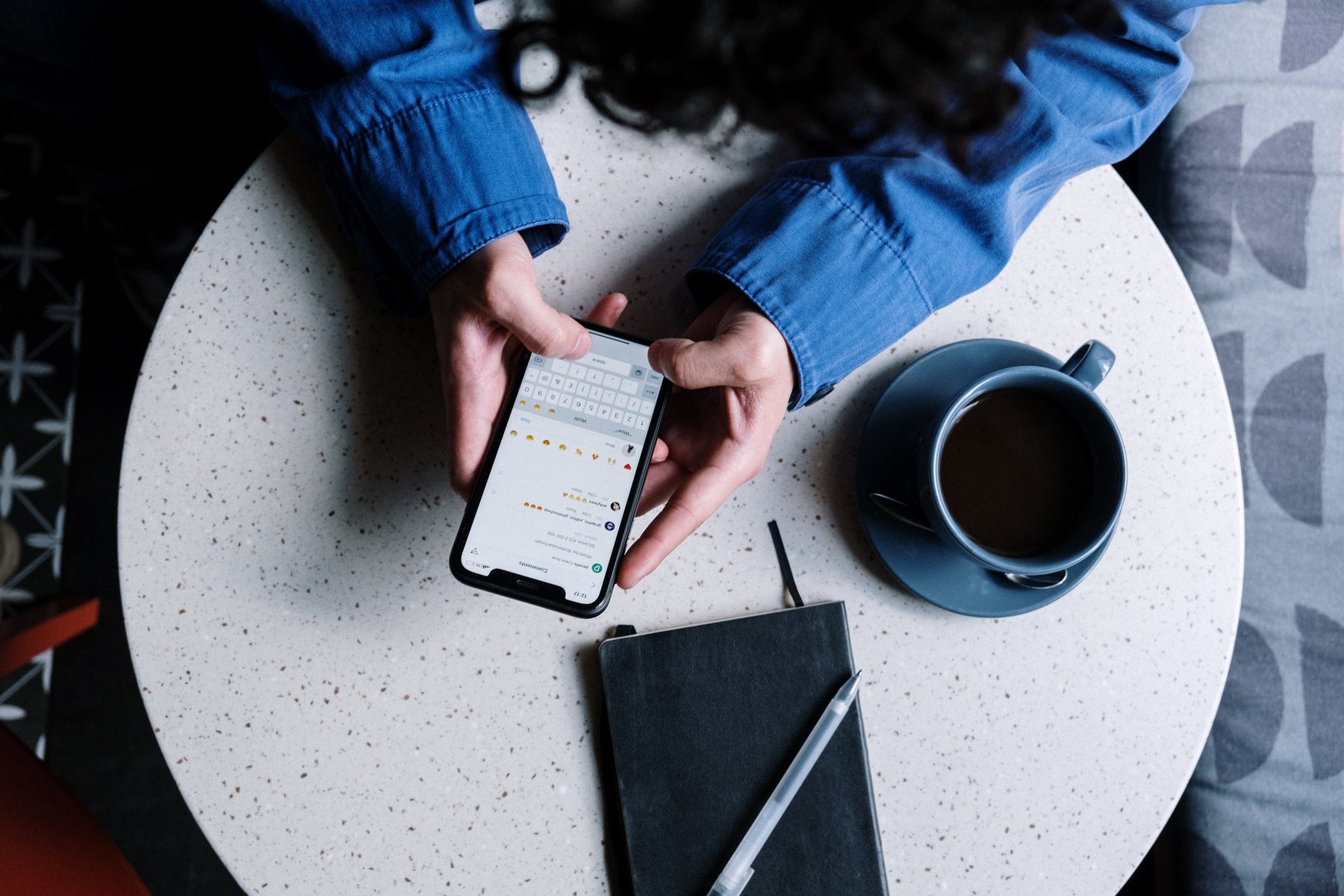 How to Make a Reel on Instagram: A Step-By-Step Guide
With over 1.22 billion monthly active users, Instagram is a clear favorite among social media platforms. Now, users have a new way of enjoying content with the launch of Instagram Reels, the platform's flagship video area. Creators are seeing an average reach/engagement rate of 1.95% according to SocialPilot, making this area of creation worthwhile to consider as creators assemble their schedules. 
We've put together a helpful guide for creators looking to learn how to make a reel on Instagram, connecting you with best tips and practices for viral, click-worthy content. Read on to learn more. 
What Are Instagram Reels and Why Make Them?
Instagram Reels are short-form videos creators use to tell stories, engage the audience or show how to do a specific task. Viewers can play and pause the content using the middle toggle button as you'd expect to see on YouTube, and can like, comment or share content via text or third-party platform. 
Many creators use action-packed hooks, engaging stories and smooth content flow elements to engage viewers and expand their reach to other audiences. 
Learning how to make Reels on Instagram isn't just a popular thing to do. It's an incredibly important marketing skill that boosts reach and engagement quickly. Beyond this, we've summarized a few additional reasons why you should consider adding Reels to your content production schedule: 
Reels carry more "weight" in the algorithm:

It's no secret that Instagram rewards new forms of content in an effort to pull viewers in. Many have seen upticks in engagement after making Reels a routine feature on their channels. 
Instagram Reels might be a "replacement TikTok":

You've likely seen the question of a TikTok ban sweeping the internet, leaving many creators wondering what they would do

if TikTok gets banned

. Short-form content channels such as Reels prove to be a worthy investment both now and in the future, offering creators alternatives to turn to should one stream of income be removed. 
Reels' editing suite is advanced compared to other options:

The Instagram Reels editing suite is generally more advanced than other social sites and many third-party tools, making learning how to make an Instagram reel a marketable skill for many. 
Instagram offers the ability to post videos as Reels or Instagram Stories. Learning the differences in formatting and posting with Instagram Reels vs. Story posts will be helpful as you continue to grow your channel. 
How to Make a Reel on Instagram
Now that you know why it's worthwhile to learn how to make a Reel on Instagram, it's time to explore how to make an Instagram Reel. We've summarized everything you need to know in this step-by-step process.
Plan your Instagram Reel

Record or upload your media

Combine clips or trim for your start/stop times

Use Instagram Reel video editing options

Add captions to your Instagram Reel

Record your Instagram Reel voice over

Select filters or screen effects for your Reel

Choose your Reel thumbnail image

Finish your Reel settings (Reel caption, geotagging, etc.)

Publish your Instagram Reel
1. Plan Your Instagram Reel
Planning your Instagram Reel ahead of time essentially guarantees a higher level of compatibility and cohesion with your audience and the content you make. Plus, a plan helps you to work more effectively, getting the correct shots and streamlining your editing and production process.
2. Record or Upload Your Media
After you plan your Reel, it's time to shoot the content. Many creators find value in shooting a range of different angles, as this makes content more visually engaging for viewers. Taking these shots ahead of time also helps you to streamline and save time as you prepare to upload and edit. 
3. Combine Clips or Trim Video Start/Stop Times
Now, it's time to combine and trim your clips. You'll first identify the start/stop times for each clip, trimming your content down to fit. This is a great opportunity to put together multiple clips and "takes" as one cohesive end-product, adding intrigue and different angles to your finished video. 
4. Use Instagram Reel Editing Features
There are many different ways to edit an Instagram reel. Knowing how to use the tools in a tool suite is essential to learning how to make a Reel on IG. 
The key features to begin with include:  Audio, Speed, Layout, Timer, Dual, and Align. For music/audio, make sure to note how Instagram allows creators to see trending audio for use. These features will be broken down into a list with a sentence or two attached to each one in the following format:
Audio:

This editing tool allows creators to set their content to a trending sound of choice. This can either be their own audio or audio that has been put on the app by Instagram or another user. 

Speed:

This tool toggles your footage to be slower or faster, as needed. 
Layout:

This tool enables creators to add three simultaneous clips at once in any given frame, giving viewers a more immersive or nuanced experience. You might see this in point of view (POV) or videos based on trends. 
Timer:

The timer tool in the editing suite gives creators a "countdown" before the camera switches on, letting them get to the perfect spot before recording begins. 
Dual:

The Dual tool has become especially popular with "viral" or trend reaction videos, playing content and recording a creator's reaction simultaneously. Alternatively, it can enable both cameras on a device at once, getting front- and back-shots. This can be used for a range of content types (such as POV videos). 
Align:

The Align tool creates seamless transitions by overlaying video clips and picking up transiting from the previous clip. This gives users a better experience with little-to-no effort. 
5. Add Captions to Your Reel
After you have your video content shot, edited and polished, it's time to consider adding captions to Instagram Reels. While there are many reasons creators do this, many center around boosted engagement, reach and social media accessibility. 
There are multiple ways to try this as you learn how to make a Reel on Instagram. Creators primarily use the Caption sticker or native auto-caption features as they begin the editing process. 
While these are generally sufficient for up-and-coming creators, many report glitches, inaccurate captions and other user experience disruptions. Considering a third-party app for a higher-quality end-product (such as MixCaptions) proves to be a lucrative decision for many, especially those with a heavy or busy production schedule in which there's little room for error. 
Here's a quick tutorial that covers how to add captions on Instagram videos. 
Using MixCaptions to Add Captions to Instagram Reels
MixCaptions is an industry-leading app that is available via the iOS, Mac, and Android stores. The interface is simple and sleek, empowering creators to caption content with just a few button clicks. Creators can simply upload their media source, trim and manually or automatically generate captions in seconds, completely revolutionizing the editing process. 
6. Record Instagram Reel Voice Over Audio
After adding captions, many creators opt to add voice over audio. This gives viewers a more immersive experience and pulls them into the story, possibly increasing view time. While the native suite does offer in-app voice over, it's not generally as competitive as third-party options that specialize in this editing step. 
Using a third-party app streamlines your process and keeps you from the faulty results and time-consuming edits that many make after the native editing is complete. Sites also have helpful guides to support creators in learning how to do a voice over on Instagram Reels, minimizing the learning curve. 
Considering MixVoice as the voice over app of choice? Here's a helpful guide that shows how creators are using MixVoice to add voice over to Instagram Reels. 
7. Select Filters and Screen Effects
While this step is optional, many creators choose to use screen effects or filters for the Reel's final polish to make it more engaging or to contribute to the flow of the video. Many POV or meme-style videos use the Green Screen effect that's in-app, for example.
8. Choose Your Reel Thumbnail
Now, it's time to choose the Reel thumbnail. This is often the first and only introduction to the Reel that your viewers will see on your grid, which is why it's a vital part of the process of learning how to make Reels on Instagram. 
9. Finish Your Instagram Reel Settings
After this point, the actual video content of the Reel is complete. Now, it's time to finalize the actual post that the Reel will be housed in. Don't forget to do the final steps, such as tagging people or items (if applicable), geotagging your content and turning auto-captions on or off, depending on your content's level of inherent accessibility. 
10. Publish or Schedule Your Instagram Reel
Now, it's time to post the Reel. You can consider three options in this step: publishing manually when the content is finalized, scheduling it for later and manually publishing or using a third-party scheduler. 
Using MixVoice to Add Voice Over to Instagram Reels
MixVoice is the AI voice over app of choice that enables creators to add voice over to Instagram Reels in seconds. Users can also add voice over to videos or photos, extending audio for up to 90 seconds at a time. 
With over 85 text to speech voices available in over 22 different languages, it's a clear top option for creators around the world. 
Ready to get started? 
Simply create your video asset in the native Reels editor or your third-party app of choice. 

Then, open the MixVoice app and start your new project.

Trimming and personalizing your content to fit your voiceover. 

Then, export and publish. It's that easy! 
Additional Instagram Creator Resources
Ready to expand on your knowledge as you learn how to make an Instagram Reel? These resources are sure to help: